Last year you may have downloaded the 2016 Fuji Rock app, set up your timetable and used it to co-ordinate your timetable for the 20th Anniversary celebrations. Or you may have relied on a printout from the Internet, or even just pure luck and serendipity to put you in the right place at the right time.
This year the Fuji Rock app is back in new and improved form, thanks to iFlyer, with a whole swathe of useful and entertaining features to add to the Fuji Rock experience. We sat down with iFlyer Director of Business Development Joshua Barry to talk about iFlyer, the new app, and his thoughts on Fuji Rock past and present.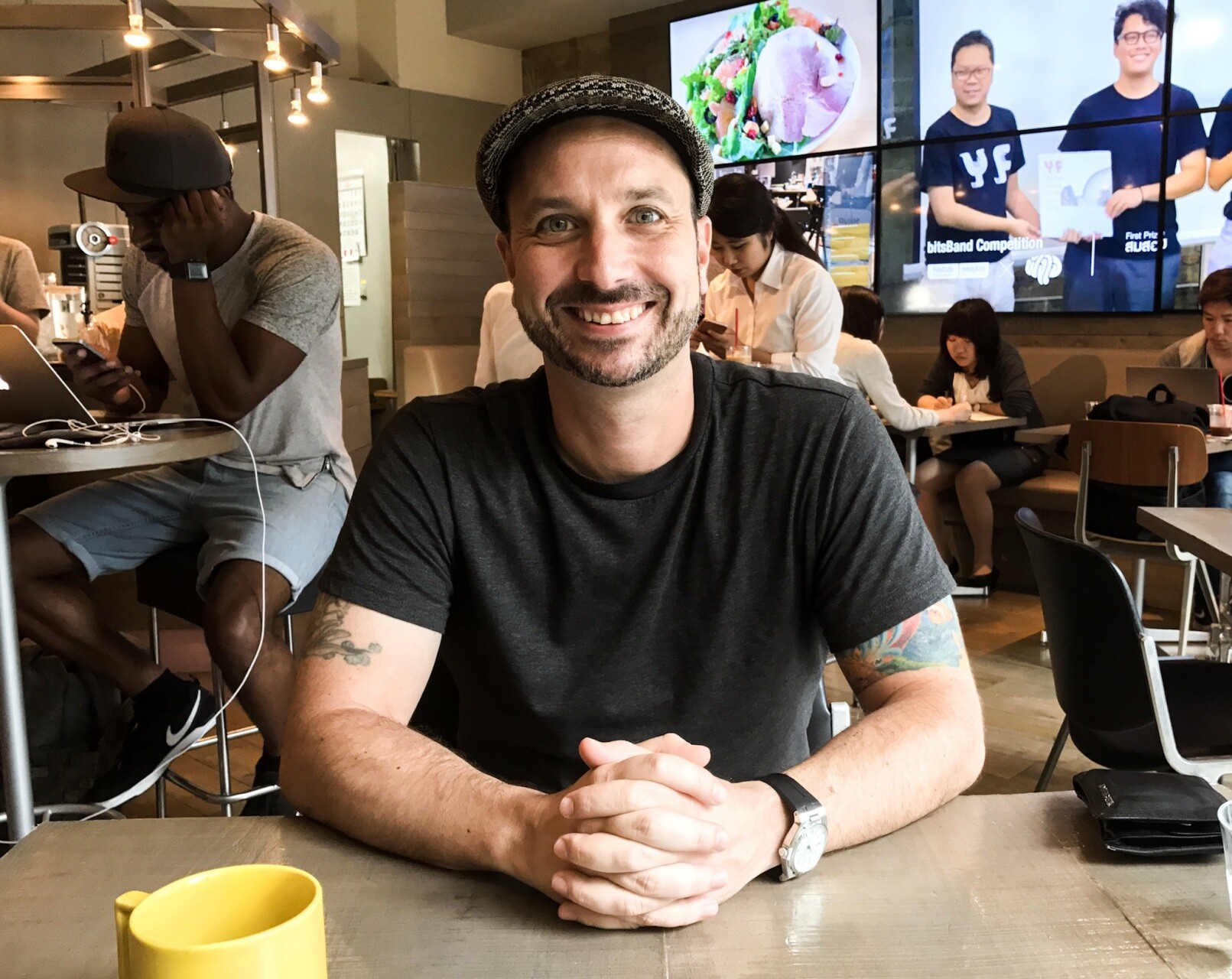 Hi Josh. Can you give us a potted history of iFlyer for those unfamiliar?
iFlyer is a lot of things: we're a media and ticketing platform for music, but first and foremost we're a technology company. We solve legacy industry problems through technology. We've built a platform we call APEX, which is a service where artists, DJS and clubs can all put their events into our system and sell tickets. And people come in and find the events through our app or website and they know what's going on that night. We also have a media/content team, and we implement technology solutions for businesses who see value in what we build.
When iFlyer first launched, it focused more on the clubbing scene…
iFlyer is historically well known for it's connection to club music and the clubbing scene. However, as our business continues to grow, we are branching out in more and more diverse musical genres to serve our ever growing user base. Our focus on music festivals is a good example of that.
When iFLYER started 10 years ago – and you know, a lot of clubs are still handing out paper flyers – Malek, the CEO decided to aggregate all of that information in one place, hence the name iFLYER (Internet Flyer). When Malek built this platform it immediately became popular because people wanted to know what's going on. iFLYER is multi-lingual ticketing platform, with English, Japanese, and Korean language preferences. We have a foreign user base both living in Japan and inbound tourists looking for fun events to attend on holiday.
Do you think that the club scene was a more receptive fan base to what you were offering at the time?
I think so, yes, because technology comes easier to younger people. And they're mobile; they're walking around wondering what's going on and how they can have fun at night.
Let's talk about the Fuji Rock app. Can you tell us about your thinking behind designing it?
The first Fuji Rock app was designed last year, and we designed it in a very short time period. We recognized that a lot of the features we put in to it a lot the users didn't know about because the "user experience" was too complicated. So this year we took it apart and said "these are all good ideas, but lets make it a lot simpler to understand for the users".
I want to give a big shout out to Malek and Naoto who both worked extremely hard developing the app. We're all big Fuji Rock fans, and I think it shows in how the app turned out. First and foremost this is project of love because we've been going to Fuji Rock for years and it's the best four days of the year for us. It's more than just the music or the location; it's you, your friends, and the new people you meet. It's waking up in the morning and hearing music pumping in the valley and thinking "Wow, I've got two more days of this", and everyone's having fun.
The layout of the app comes from our own Fuji Rock experiences and the features we really wanted as users ourselves. This starts with the line up. Fuji Rock has a lot of artists, so finding out who they are and what they sound like is a really big deal. We wanted to create a way for people go through and discover who these artists are, what type of music they play, and how many of your friends are going to see them. We also have a way for you to add artists to your schedule, and through newer streaming services pull in some of the artists music, and that turned out to be something that a lot of people are excited about.
If you did just one thing on the app, what would you recommend?
Set up the schedule and your timetable so you can see where your friends will be. Discover new artists – you can do that on the train and add them.
Here's a visual breakdown of the app, with explanations courtesy of Josh.
This is the top menu. This first thing you'll want to do is check out the Lineup.
Here you can select the bands you're interested in seeing. You can select by day…
…or alphabetically by band.
You can check Your Timetable in the next tab down. This will show any potential scheduling conflicts and also tell you who else is going (indicated by icon and number on the bottom left of each artist).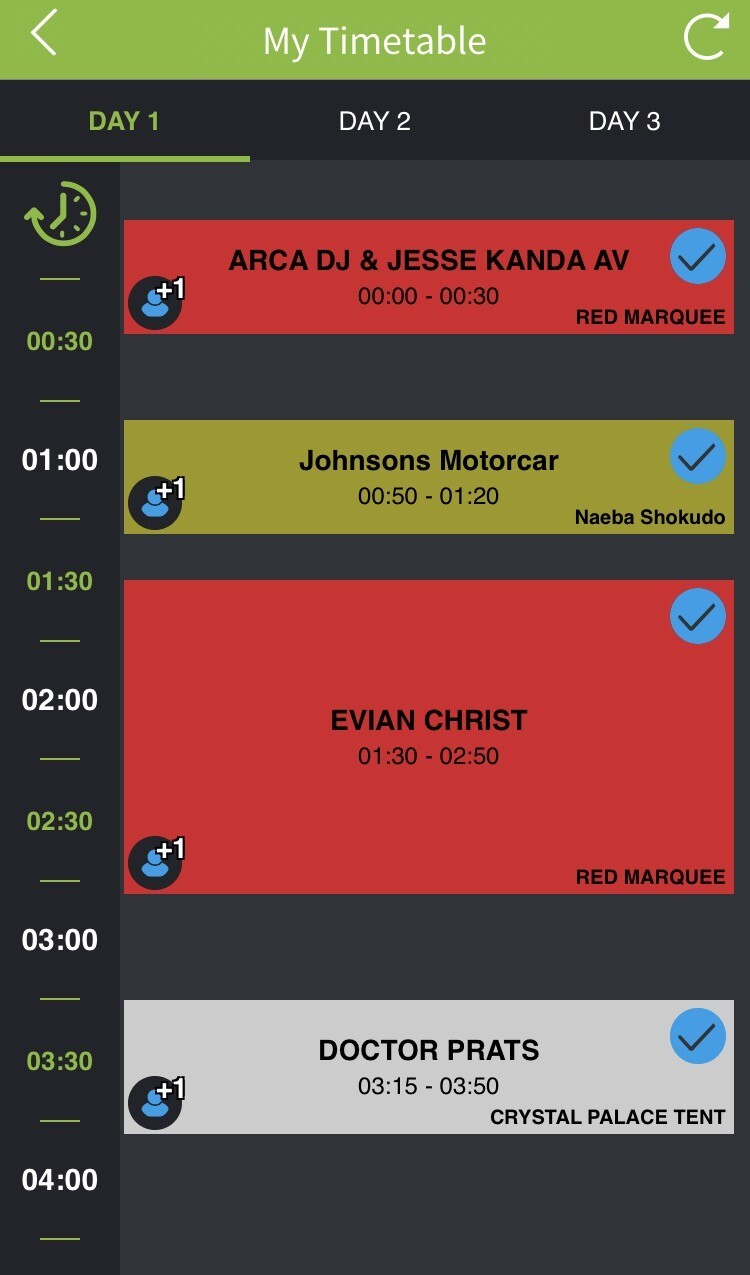 A nice neat timetable will look a bit like this.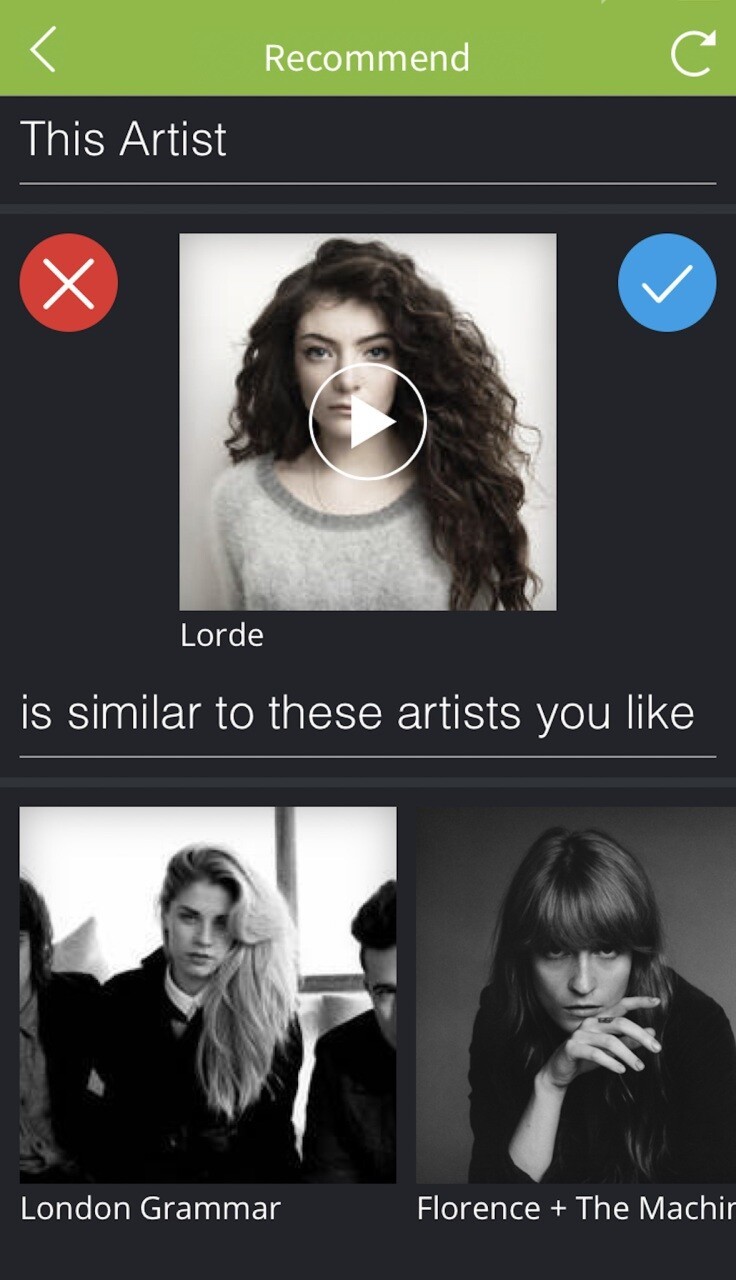 The recommend engine is pretty neat, it plays a random selection of all of the artists.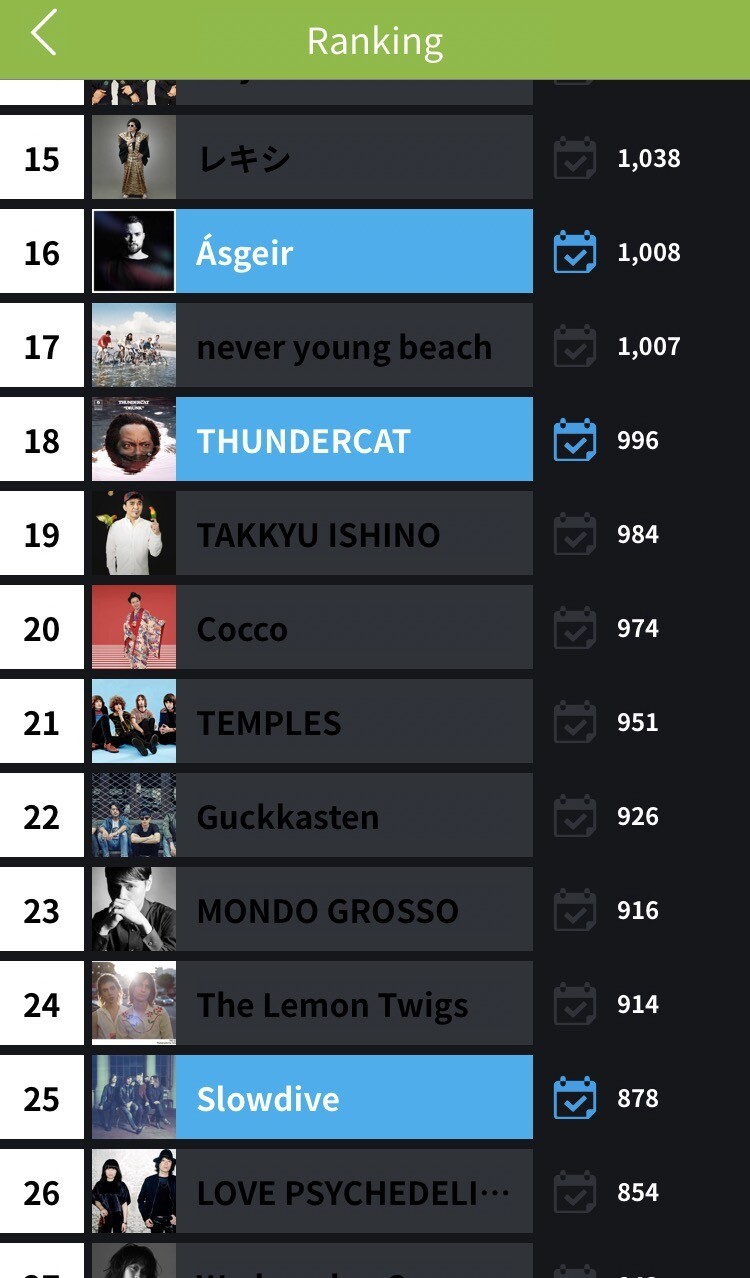 The Ranking option tells you which artists are currently trending, and how many people are planning to see certain shows.
At any point you can tap on a band and the profile page will pop up to tell you more. You can even scroll down to hear 30-second song snippets of most artists.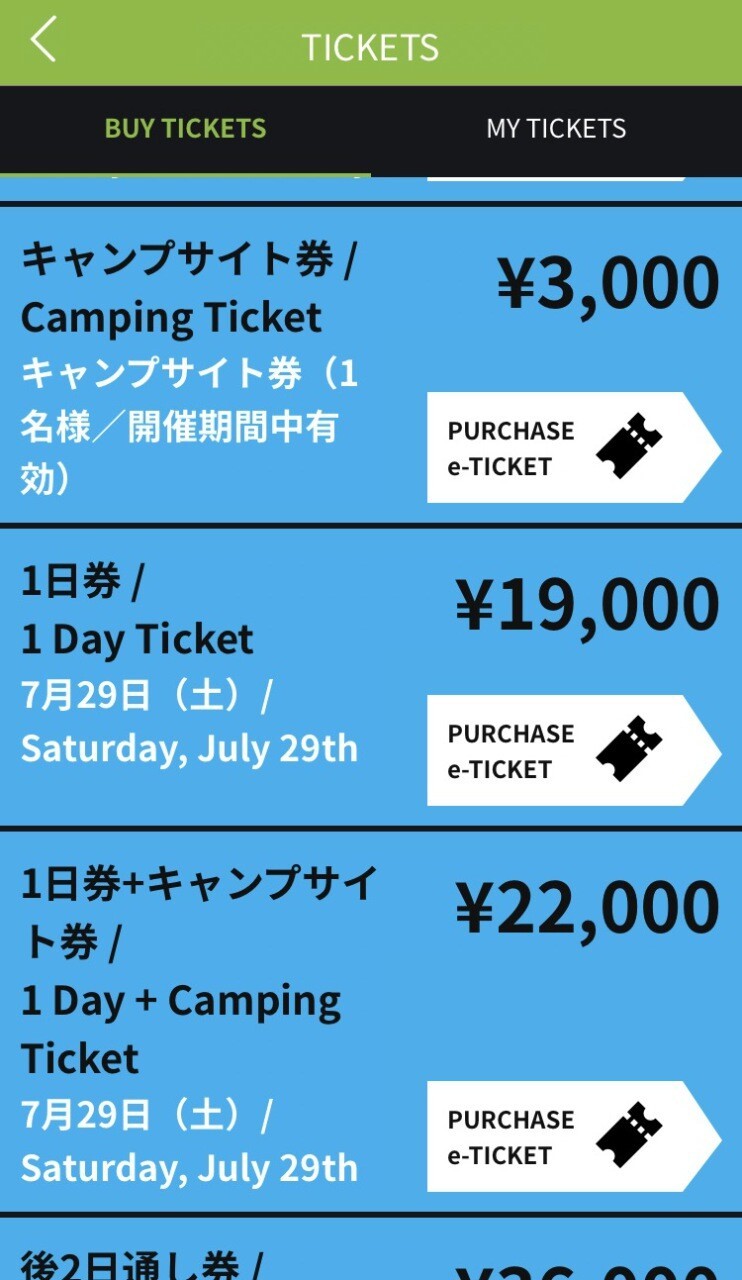 And finally! If you still need a ticket, you can purchase them through the app, even single camping tickets!
We also asked Josh about his own Fuji Rock experiences.
First Fuji Rock?
99 or 2000 – My girlfriend at the time took me to Fuji Rock, it was only one day but it changed my life in Japan. I remember there was an open fire pit in the Palace of Wonder area. That seemed really dangerous at 3:00 AM and most of us around the bonfire totally drunk.
Best set?
Battles, Asian Dub Foundation, Bjork in the rain and thunder…It's a long list.
Who are you looking forward to this year?
Aphex Twin. I've been a fan for along time and I hope he kills it.
Who have you seen who was a surprise in the past?
One of my favorite breakout artists was a guy called Seasick Steve. He's an old blues guitarist and he used to be homeless and has all these amazing stories. For a small stage that was incredible. Asian Dub Foundation – the power of their show and their politics – I was completely amazed. From large shows to really small shows, every year there's something incredible.
As an experienced Fujirocker do you have any advice for first-timers?
Be prepared. Have a good backpack, shoes, and waterproof clothes. Drink a lot of water. Have something to sit on. Enjoy yourself and meet other people. Go to smaller shows – don't stay at the Green Stage all day. Malek likes the Red stage, I like the White Stage, and everyone has their own go to place to make memories. I can't tell you how many times I've talked to other people after Fuji Rock and we saw none of the same artists, yet still had a great time. We can laugh and say, "What festival did you go to?" At the end of the day get out of your comfort zone. Go to the Palace of Wonder; go dancing. Enjoy yourself, it's later than you think.
The Fuji Rock iFLyer App is available at the following links:
iPhone:
https://itunes.apple.com/us/app/fuji-rock-festival-17-app-powered-by-iflyer/id1112045623?mt=8
Android:
https://play.google.com/store/apps/details?id=tv.iflyer.fujirockfestival&hl=en
Grab Tickets here!!!