FRI, 02 Nov 2018

@ SHIBUYA ENTERTAINMENT FESTIVAL / TOKYO, JAPAN

Hip Hop
Techno
House

ACE
/
Dazzle Drums
/
DJ AKi
/
DJ KOO from TRF
/
DJ DEFLO
/
K-SUKE(CLUB MOVE滋賀 / HARMONY)
/
Maozon
/
Nalli
/
☆Taku Takahashi
/
YANATAKE
/
NORIKIYO
/
YASUKI
/
YMASA
/
DJ KEiTA
/
La Mamie's
Shibuya Entertainment Festival 2018"FUN NIGHT OUT Shibuya"
Third annual event, Shibuya Entertainment Festival is one of the biggest nightclub events in Japan.By purchasing a wristband, you can visit 16 different venues. It's a great chance to visit popular venuesthat you've always wanted to go. This event is for everyone including nightclub beginners to experts.Let's get together and enjoy the special night.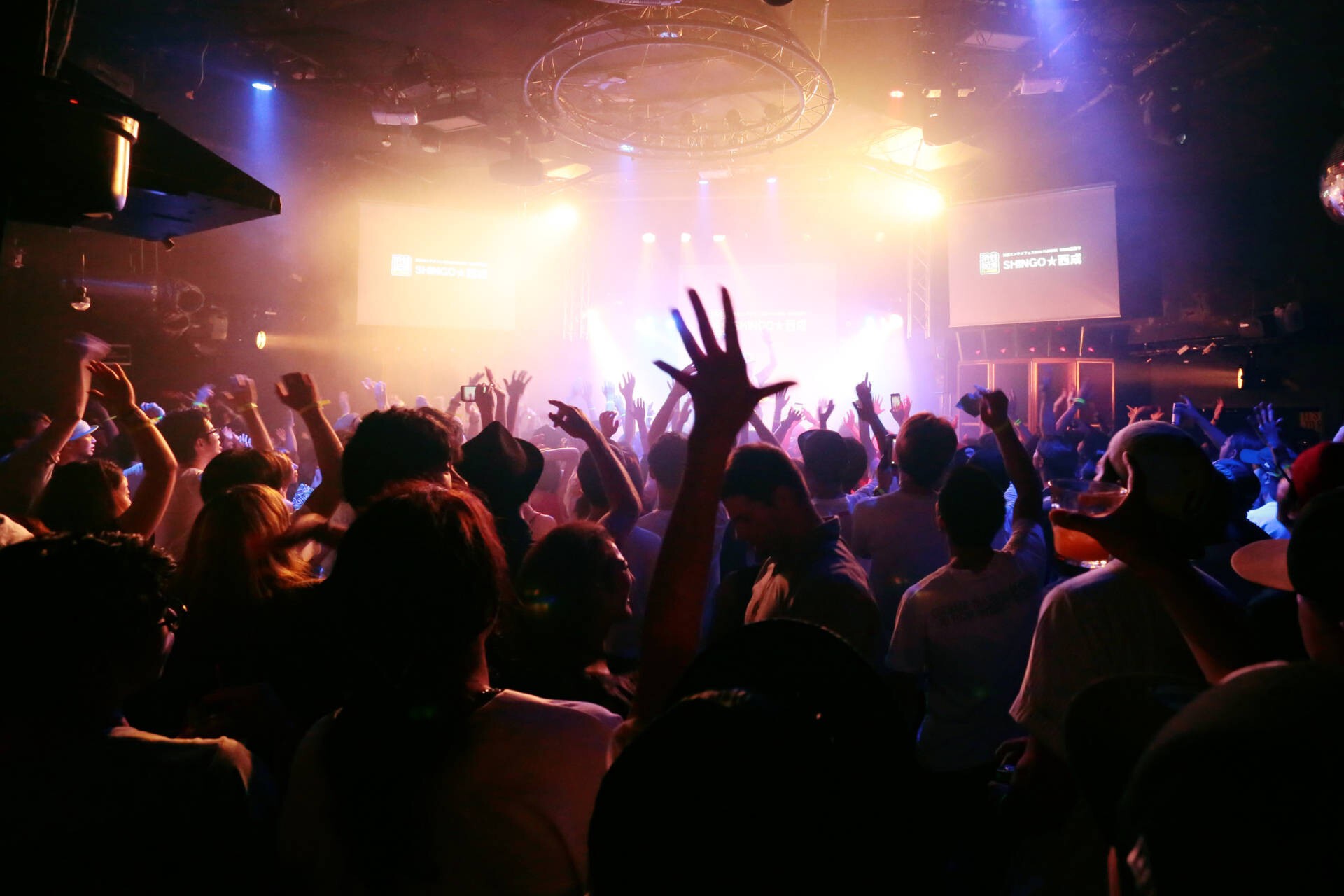 【ABOUT THE PROMOTOR】
Shibuya Entertainment Festival Committee (SEFE) keeps Shibuya safe and healthy, improves and educates the manners of visitors in Shibuya. SEFE also explores healthy business operations and promotes self-regulation of businesses. This Committee was established by entertainment business owners in greater Shibuya area to promote Shibuya in March 2014.
【CLEANING ACTIVITY IN SHIBUYA / VOLANTEERS WANTED】
Shibuya Entertainment Association (SEA) cleans Shibuya every early Sunday morning to educate clubbers how to keep the town clean. During the Shibuya Entertainment Festival, SEA will go around and clean Maruyama-cho, Dogenzaka, Udagawa-cho and Jinnan areas. Volunteers are wanted so please contact us.
---
SHIBUYA ENTERTAINMENT FESTIVAL 2018
【DATE & TIME】
2018/11/2 (Fri) 22:00 - 04:30 (next day)
※Some clubs open at 23:00.
【VENUES】
ATOM TOKYO / CIRCUS TOKYO / club asia / CLUB CAMELOT / contact / DJ Bar &
Lounge WREP / DJ Bar Bridge / Glad / HARLEM / LOUNGE NEO / R Lounge / SOUND MUSEUM
VISION / STUDIO FREEDOM / TK SHIBUYA / VUENOS / WOMB / (Total of 16 venues in
alphabetical order)
【SUPPORTED BY】
Many restaurants, cafes and bars in greater Shibuya area
Fee 【on the day of the event】
:MEN 3,500 yen / WOMEN 1,500 yen

※A drink ticket for 1 bottle of Red Bull Yellow Edition is included

※About The Special Reception Area
On the day of the event, you can pick up or purchase wristbands at The Special Reception Area. If you purchased tickets in iflyer, you MUST pick up your wristband at The Special Reception Area. If you purchansed tickets at e+ or you don't have advance tickets, you can also use this reception area.

The Special Reception Area: Dr. jeekahn's bldg. Ground floor
Time: 20:00 - 4:00 (Next day)
Address: 2-4, Maruyama-cho Shibuuya-ku, 150-0044
Contact for the day of the event: Shibuya Entertainment Festival Office 090-8018-3210

主催・企画:渋谷エンタメフェス実行委員会 / 渋谷エンターテイメント事業者会(SEA)
後援:一般財団法人渋谷区観光協会 / 渋谷道玄坂商店街振興組合
協力:レッドブル・ジャパン株式会社
参加企業:株式会社伊藤企画 / 株式会社おたのしみ研究所 / 株式会社ジンテージ / 株式会社フォーム / 東光エンターテ
インメント株式会社 / 株式会社カルチャー・オブ・エイジア / 株式会社グローバ ル・ハーツ / 株式会社サーカス / 有限会社エ
ッセンスエンターテインメント
OPERATION & PRODUCTION:UNITED ARTS INC.(Contact:03-5430-3462)