Dance music fans are already familiar with ITS THE SHIP, a non-stop dance music festival held on board a luxury cruise ship with a swimming pool, movie theater, restaurants, and other amenities.
The monster party ITS Singapore has been attracting many repeaters every year, and for the 2023 edition, a special Japan-only Black Friday sale plan is urgently available! The special sale price will be available for a limited 3 days until November 28th, 23:59(JST), so purchase now!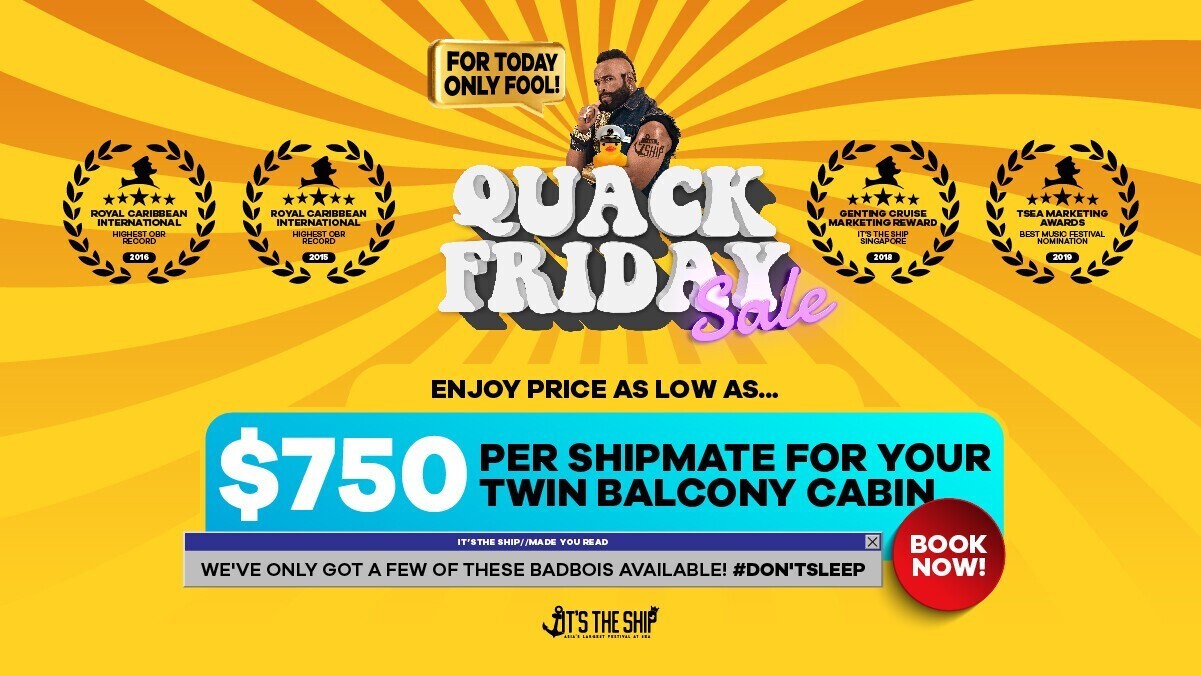 What is IT'S THE SHIP?
It's a party cruise that transcends the ordinary, held on a 3-day/2-night boat trip! You can enjoy a variety of crazy parties by the world's TOP DJs/artists.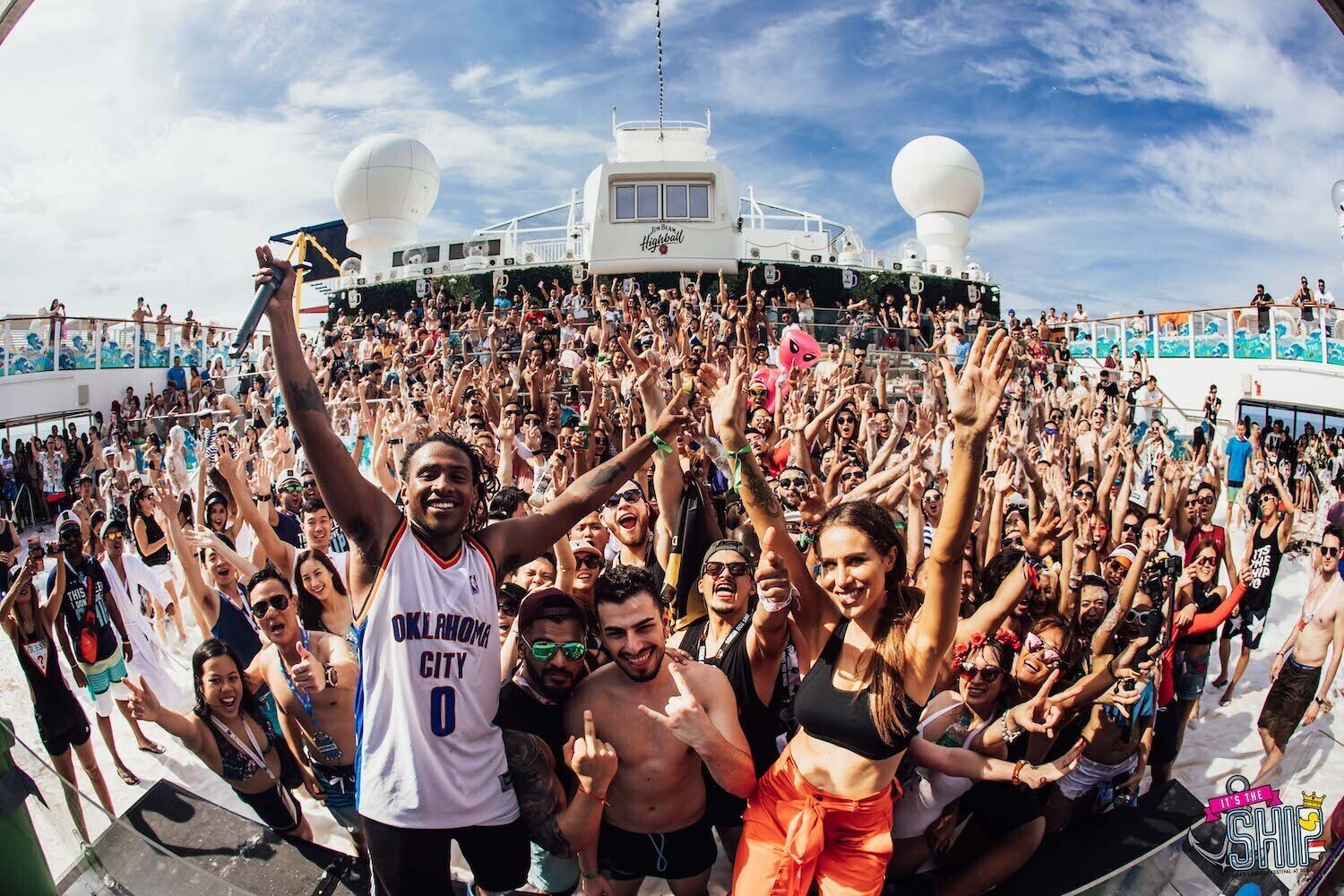 This party people's dream seems to have become a reality, and once you've been to this shipboard festival, you'll never forget it! As if to prove this point, 117,000 people from 88 countries have experienced IT'S THE SHIP since its first sailing in 2014, and 35% of them are repeat guests! These figures should give you an idea of the appeal of one of Asia's largest cruising festivals.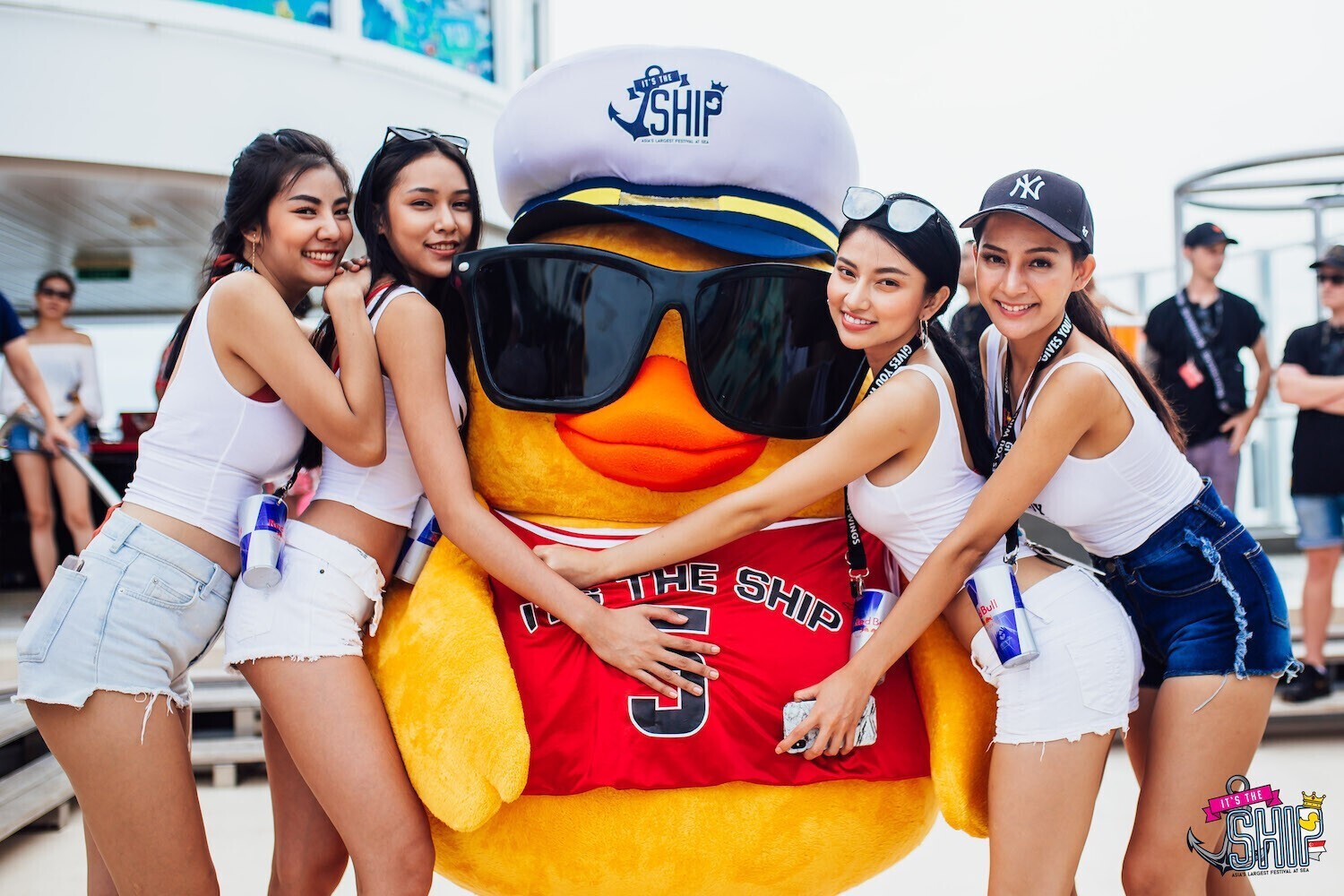 Each year, the lineup includes many of the world's top artists!
Previous ITS cruises have featured a lineup of world-class artists such as Dash Berlin, Yellow Claw, Higher Brothers, Showtek, Sander Van Doorn, Kaskade, Lil Jon, Dada Life, CHVRCHES, Basement Jaxx, Carnage, Knife Party, Ferry Corsten, Andrew Rayel , and many more. Knife Party, Ferry Corsten, Andrew Rayel ......, and more.
This year's lineup is sure to be just as special as every other year! We are waiting for the announcement with great anticipation.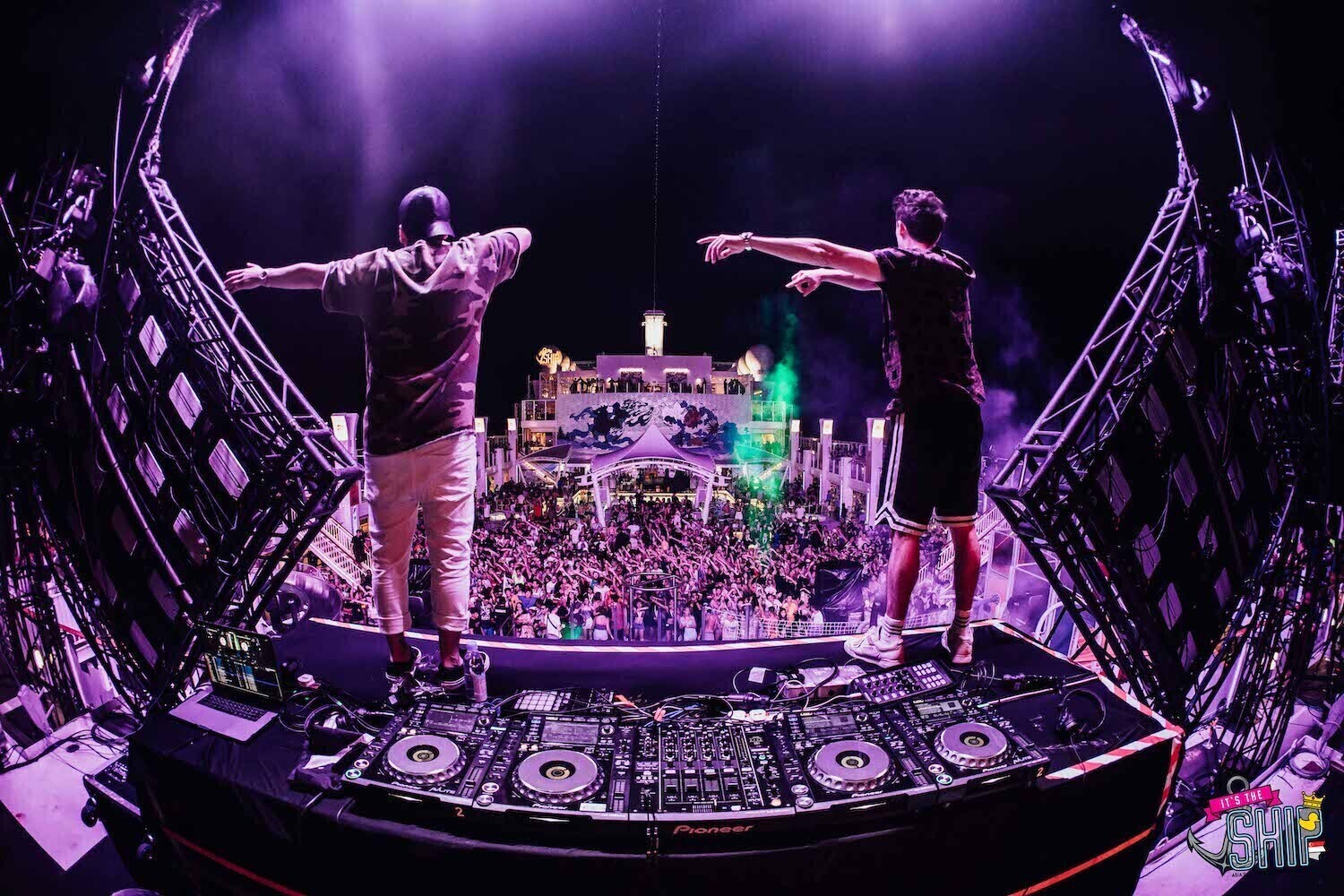 24-Hour Non-Stop Parties & Activities
ITS is the perfect place to party 24 hours a day and enjoy a wide variety of activities, including six water slides, a bowling alley, mini-golf course, rock climbing, ocean ziplining and other athletic and recreational activities on board the luxury liner Genting Dream. Athletic and recreational activities include six water slides, bowling alley, mini-golf course, rock climbing, and a zip line at sea, as well as the ultimate in relaxation at the Crystal Life Spa, a DJ-led fitness club, and luxurious gala nights!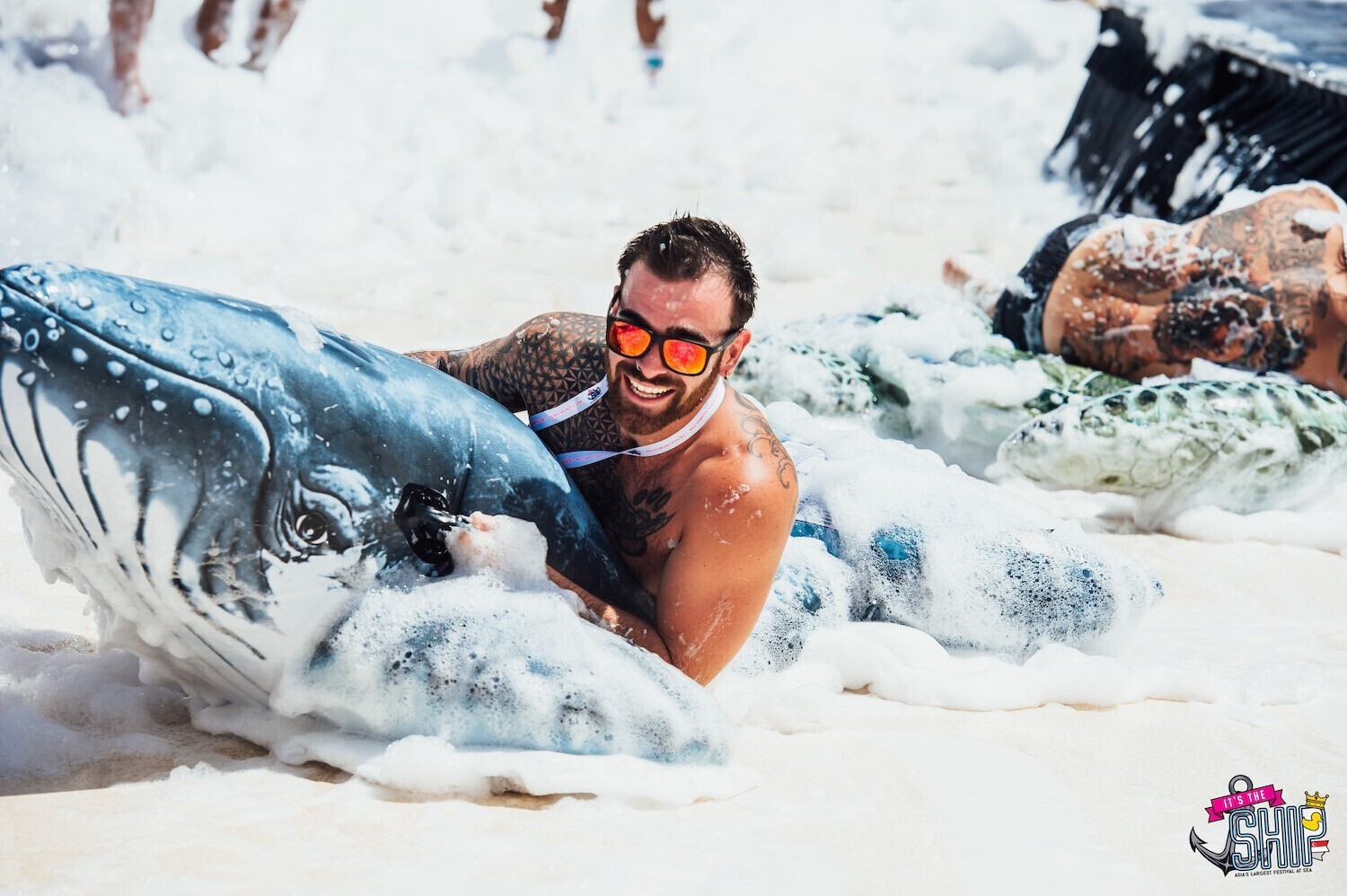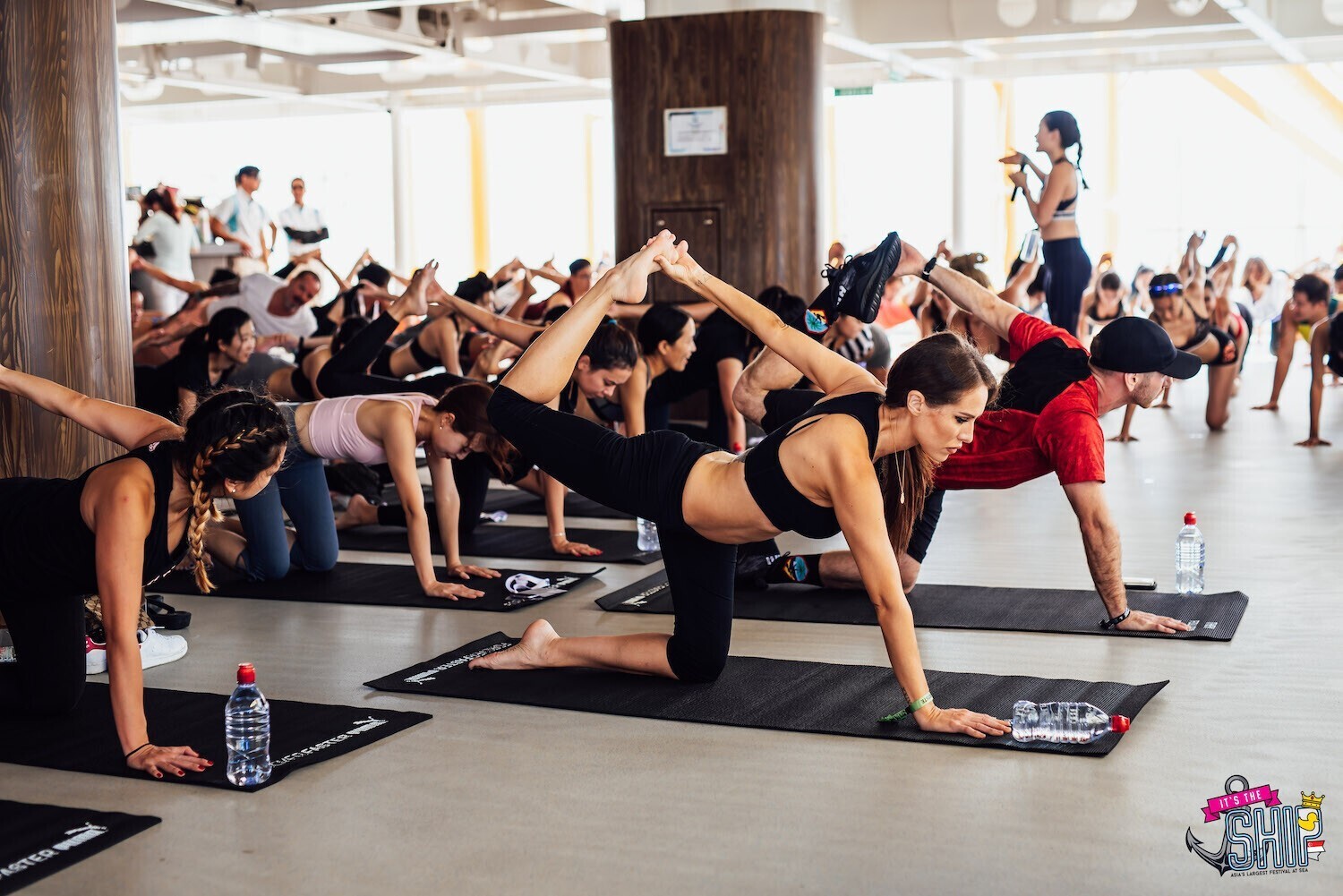 Luxury cruise ships like you've never seen before. And beautiful ocean views as far as the eye can see. Such a special setting for a crazy party, day after day, night after night!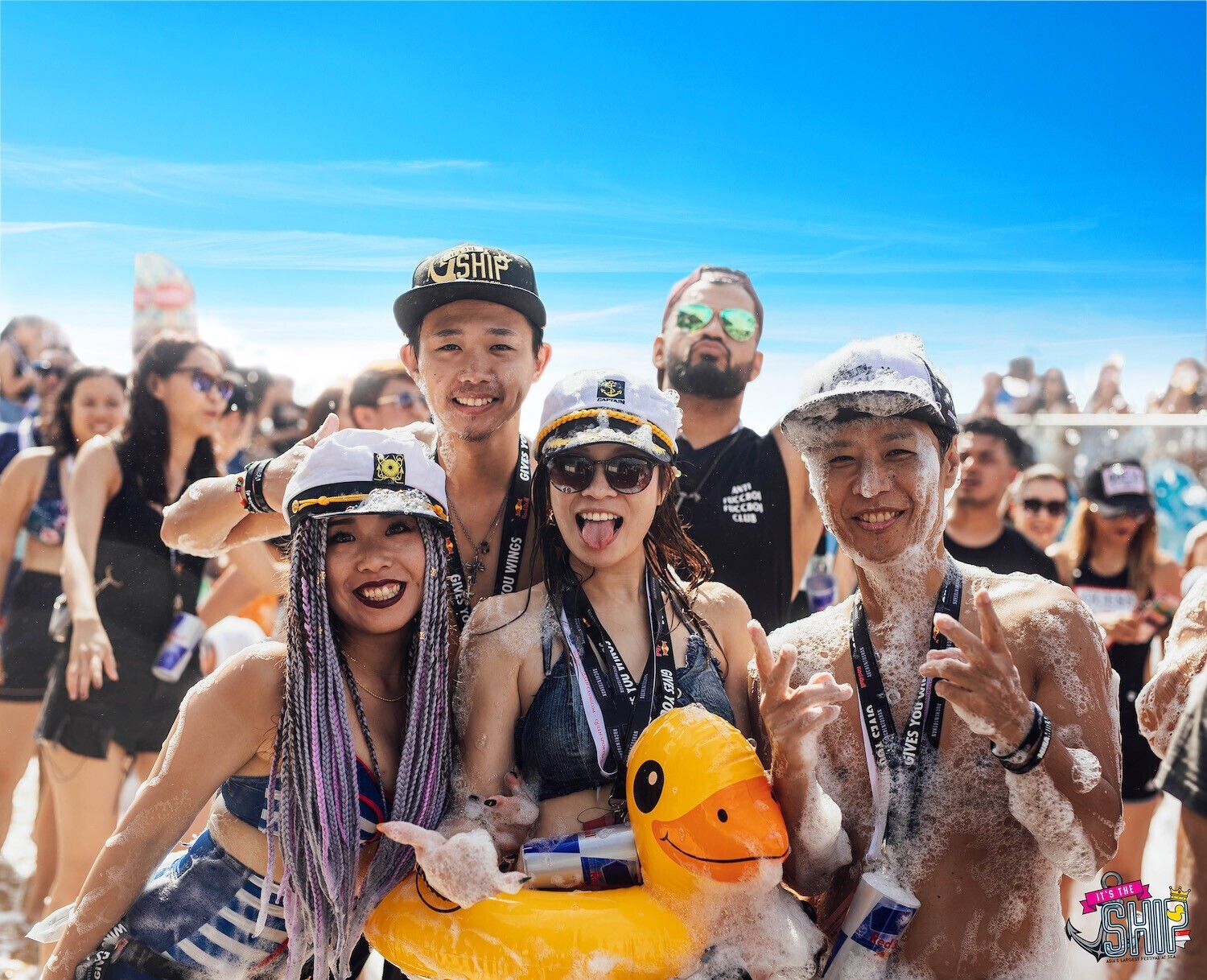 After dancing at the party until you run out of energy, you can relax and refresh yourself. It's up to you how you want to play!
And what's more, food and drinks are free, so you're in for a treat! (Alcohol is charged separately.)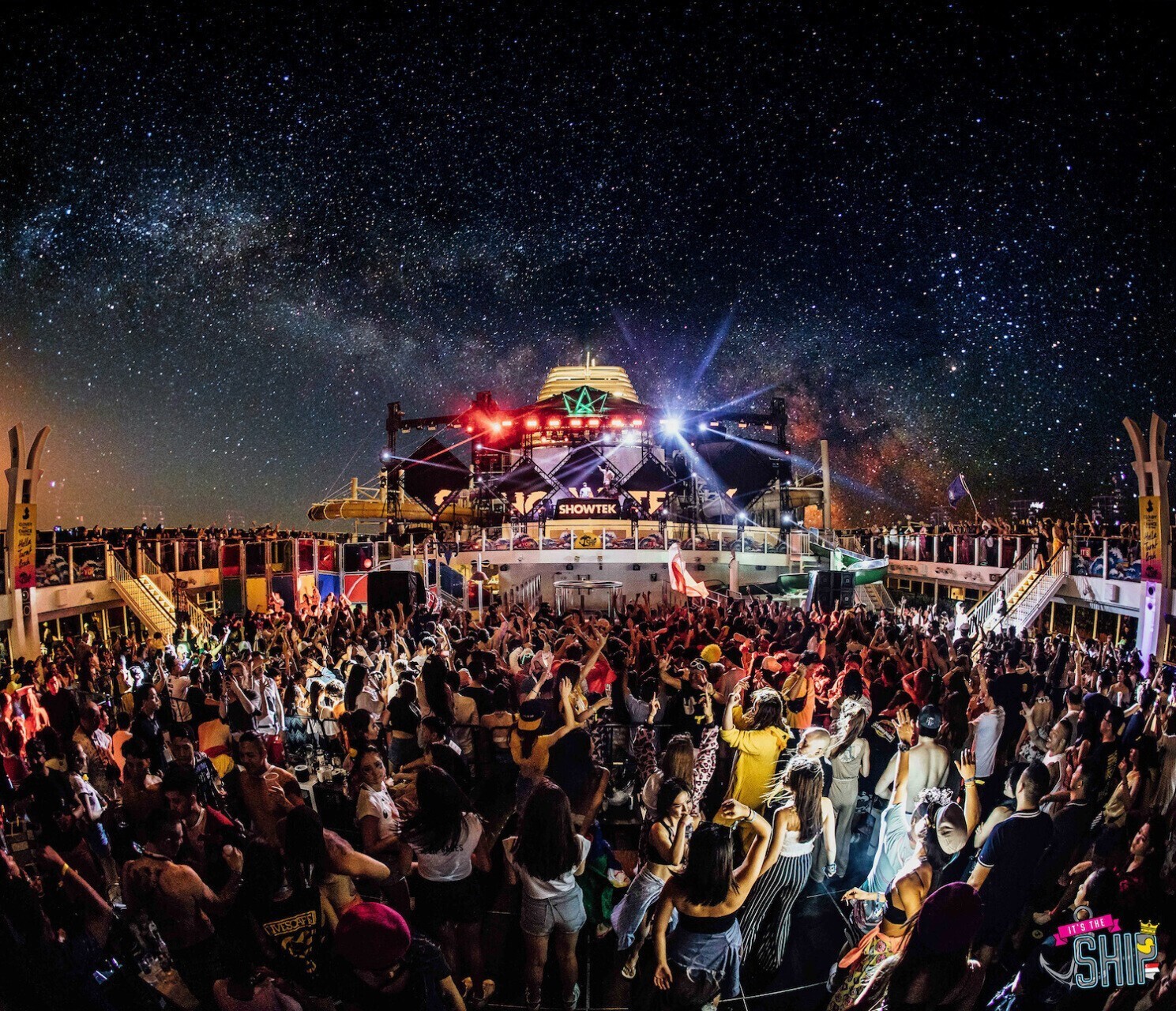 Included in the price of the cruise
* Accommodations on "It's The Ship" for 2 nights and 3 days
* All meals throughout the itinerary including breakfast, lunch and dinner in "Dream Dining Room" and "The Lido".
* 24-hour room service
* Unlimited soft drinks including water, tea, coffee, juice, milk, etc.
* Admission to all events during "It's The Ship
* Access to onboard services (unlimited use of activity facilities such as water slides, bowling alley, mini golf, etc.)

*Tips for cabin attendants are not included in the cruise fare.
*Tips for stateroom attendants are $42 for the Twin Balcony rooms being offered at this time.
When you purchase your IT'S THE SHIP tickets through iFLYER, you will be able to reserve a cabin and pay for all food and beverages during the IT'S THE SHIP event without any hassle. No more struggling to purchase and pay for tickets because you don't speak English!
All you need to do is to arrange airline tickets and hotel accommodations in advance.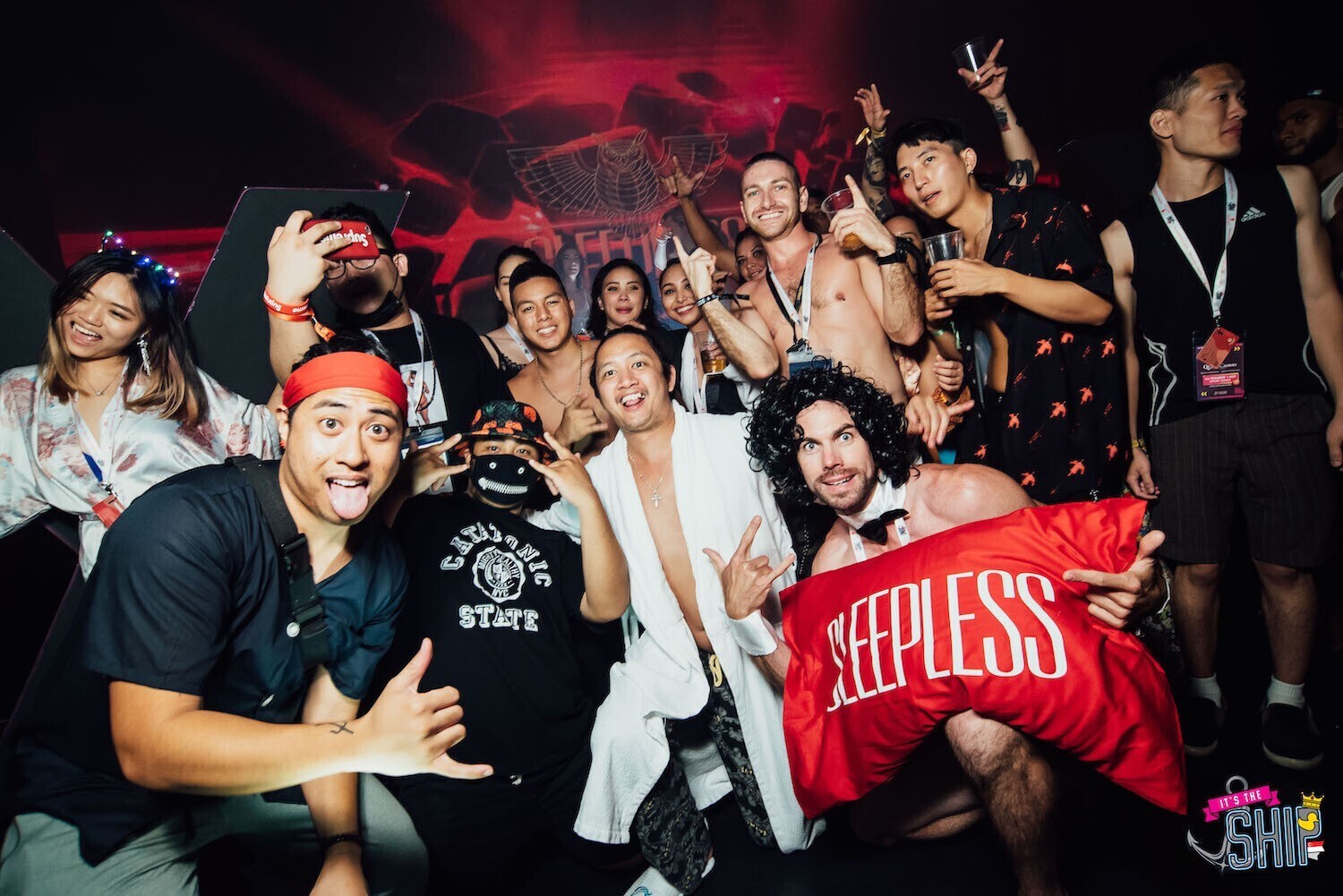 ---
Black Friday Sale!
Twin Balcony Rooms will be on sale for 3 days only at a special price!
iFLYER will be offering a twin balcony room with a maximum capacity of 2 persons for the Black Friday Sale. Whether used by one person or two, the price is 229,760 yen per room. This price is a special discount from the price on the official website, so if you are interested, purchase now!
Japanese and non-Japanese can also purchase the room.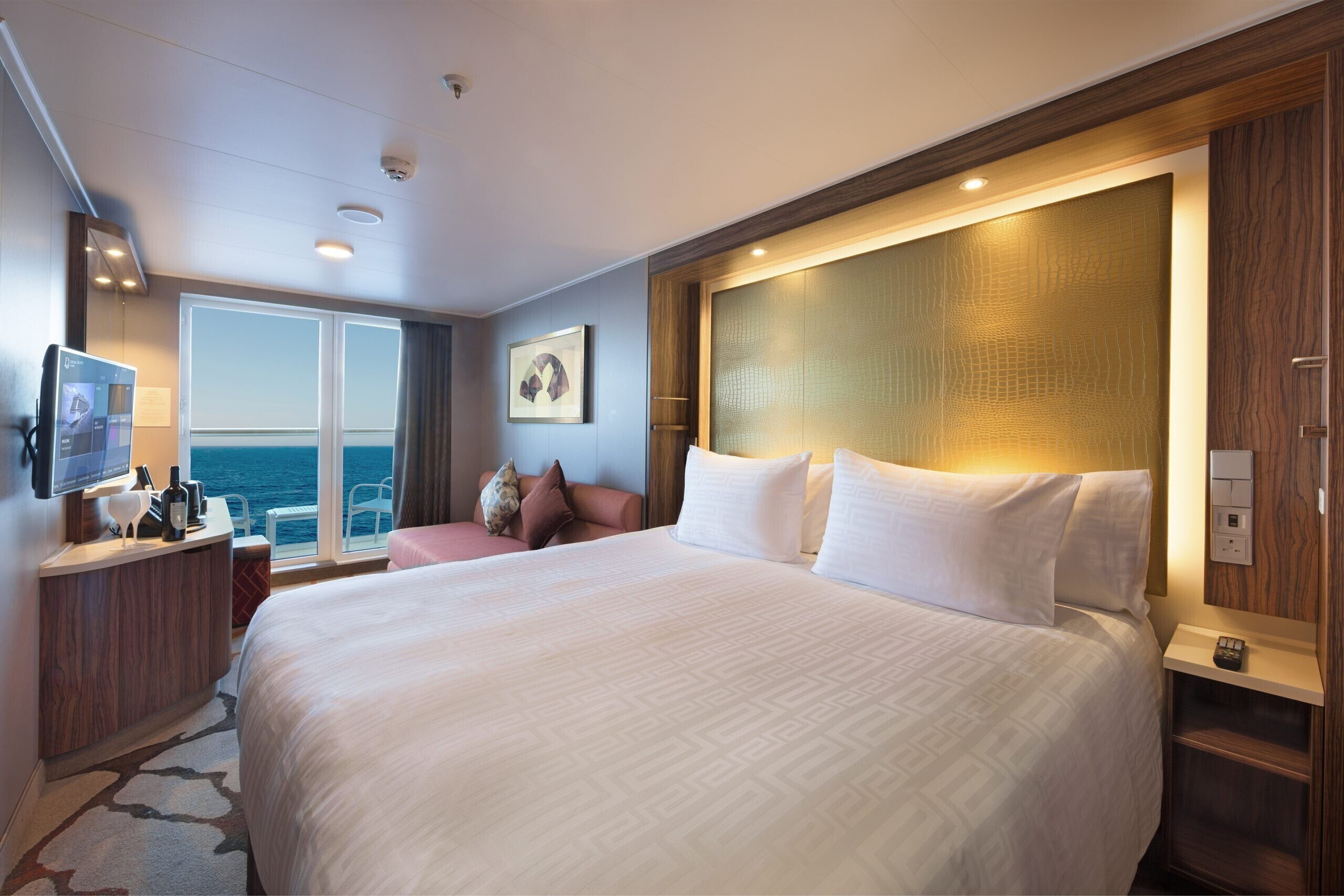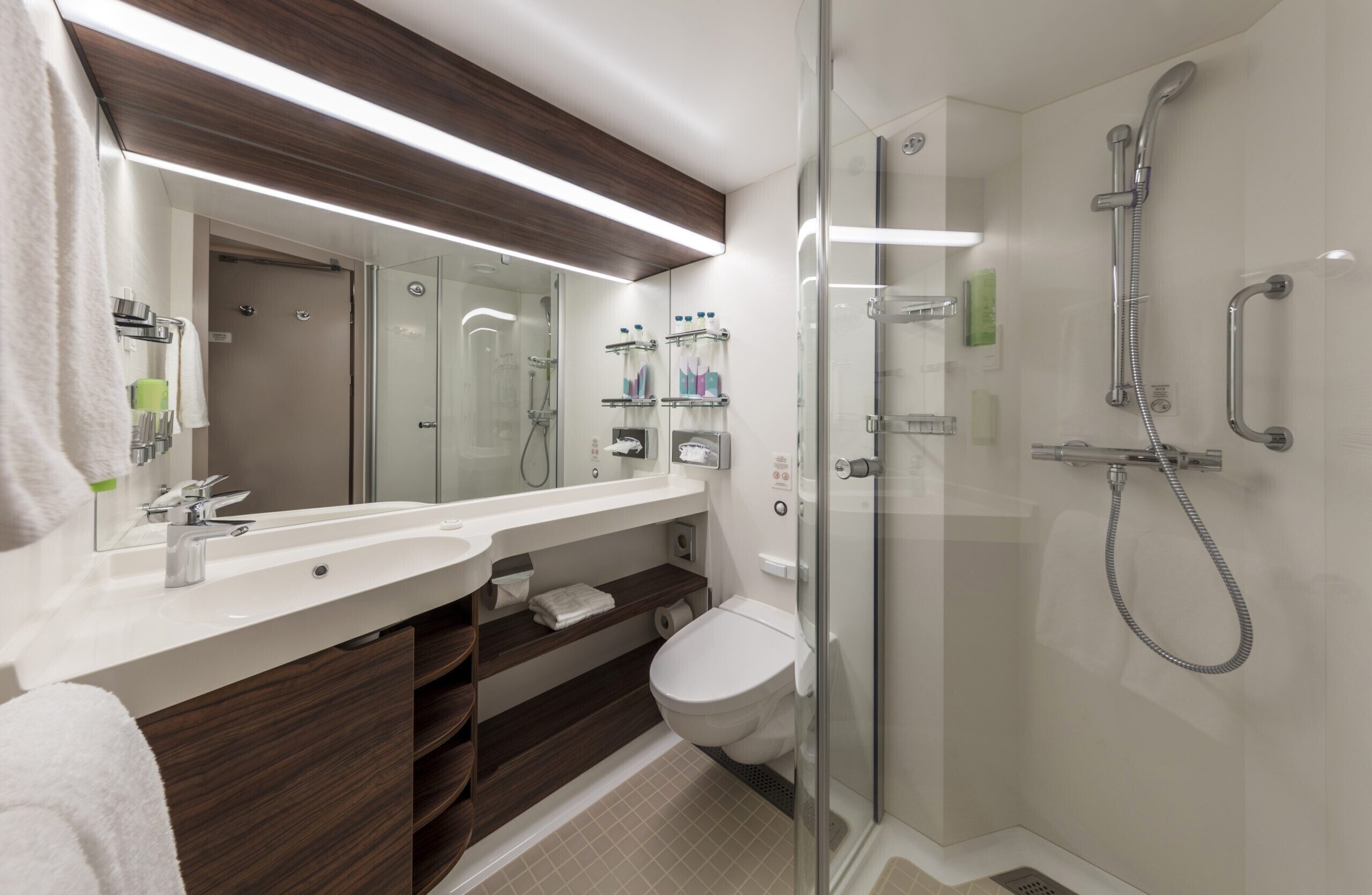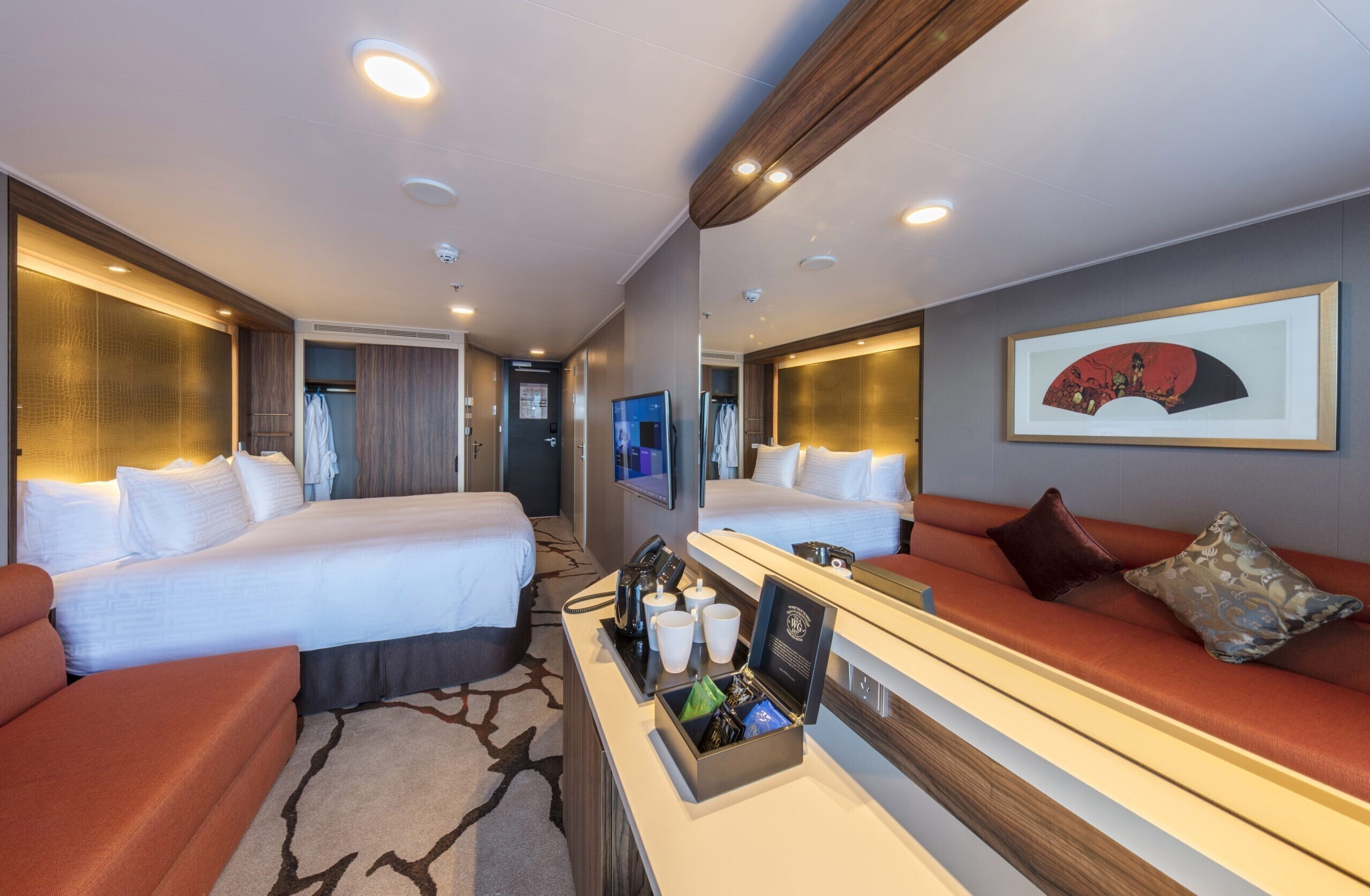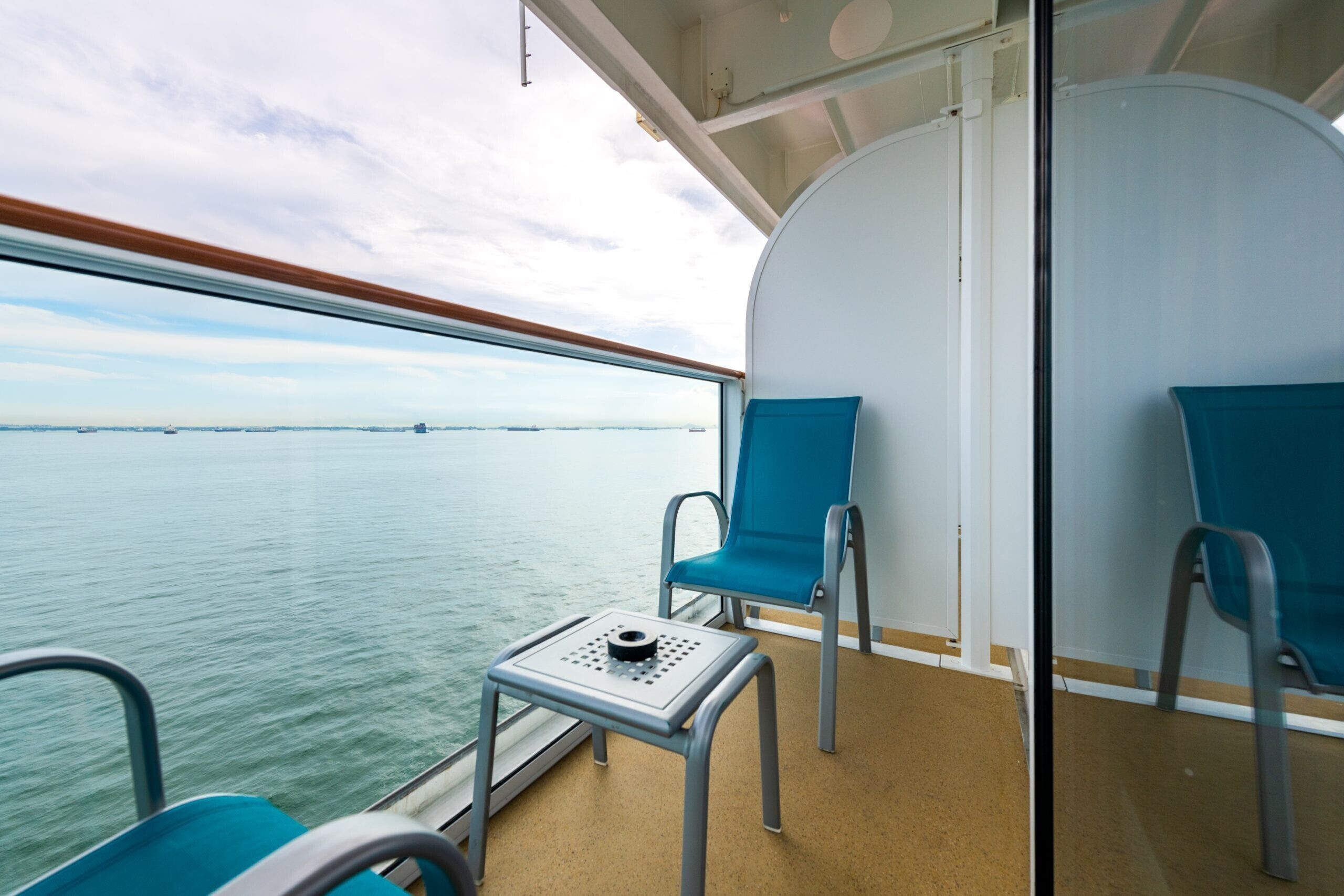 Twin Balcony Room (Max. 2 persons)
Black Friday Special Price: 229,760 yen

Size: 20 square meters
Capacity: 2 persons
Queen size bed (1800 x 2000mm) with high quality sheets
Single sofa bed (optional)
Private balcony
Flat screen TV
Interconnecting rooms available *Subject to availability
1 queen size bed + 1 single sofa bed
---
IT'S THE SHIP SINGAPORE 2023 Tour Itinerary
Tour Itinerary (Singapore local time)

【DAY 1】Wednesday, March 8
Departure from Marina Bay Cruise Center, Singapore.
Check-in time 16:00 - 19:00
Boarding time 17:00 - 19:00
Boarding time 17:00 - 19:00 ・Departure procedures end at 19:00
【DAY 2】March 9 (Thursday)
A day of partying throughout the day and night with the open sea!
【DAY3】March 10 (Friday)
Return to Marina Bay Cruise Center in Singapore.
Arrival time/14:00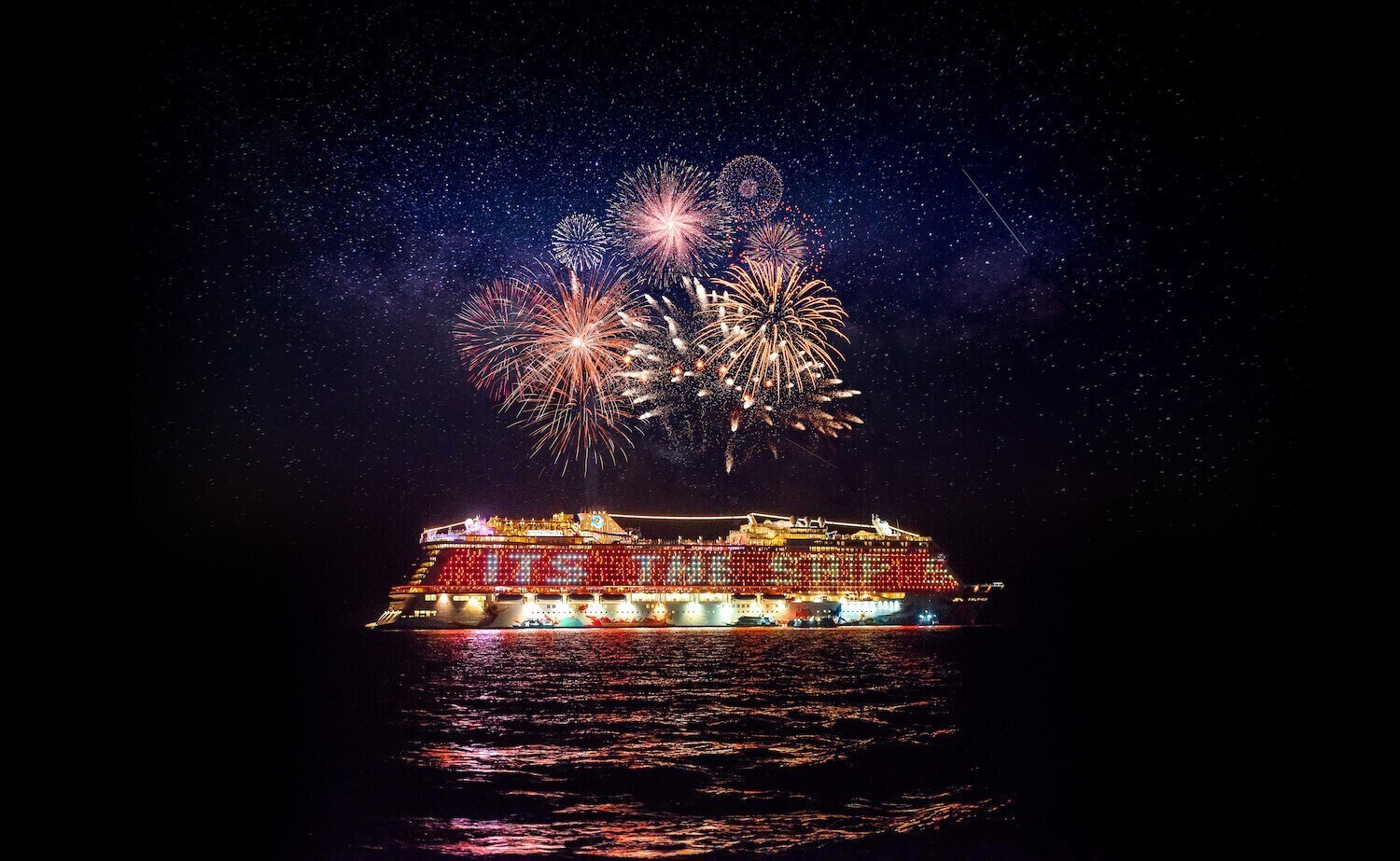 Super Sale Price for 3 days only! Don't miss this opportunity to buy it cheaper than the official website!
---
IT'S THE SHIP SINGAPORE 2023
Date: March 8 (Wed) - 10 (Fri), 2023 *Local time
Venue: Singapore Marina Bay Cruise Center 61 Marina Coastal Drive, Singapore 018947
Price: Special discount price 229,760 yen (twin balcony room rate per room / capacity of 2 persons) *Until November 28, 23:59(JST)
Performer:TBA
【Note】・This price is for one room.
This price is for one room (maximum capacity of 2 persons), and the price will be the same even if you use the room for one person.
Please make sure that your email address and phone number are correct.
Tickets purchased cannot be replaced, changed, or cancelled for any reason.
Cancellations will not be accepted even in the case of infection by new coronavirus or other infectious diseases.
No refunds will be made in the event of cancellation or change of artists.
Tickets cannot be given to others.
Refunds for cancelled or postponed performances or changes in sales methods will be for the price of the ticket. Please note that system usage fees and ticketing fees are not refundable.
Women under 18 years old and women after 24 weeks of pregnancy are not allowed to participate in the tour.
Passport must have at least 6 months validity remaining at the end of the trip.
Transportation to and from the ship is at your own expense.
We do not guarantee any travel expenses (including cancellation fees) in the event of cancellation or postponement of the performance.
The cost for standard cabins (Balcony Deluxe, Balcony, Oceanview and Interior Cabin) is SGD $42 per person, and for suites (Palace Suite, Palace Suite at The Palace, Palace Suite, Palace Deluxe Suite, Palace Penthouse and Palace Villa) will be charged SGD $52.
If you have set your cell phone to receive emails from "@zaiko.io", please make sure that you can receive emails from "@zaiko.io" in advance.
Please make sure that your registered e-mail address and phone number are correct.
https://www.itstheship.com/tnc/