KANDYTOWN
released its 3rd album "LAST ALBUM" on November 30 (Wed.) this year. Since its formation in 2012, KANDYTOWN has gained popularity with its city boy atmosphere and distinct style.
After the departure of MIKI and KIKUMARU and the unexpected death of YUSHI, KANDYTOWN now consists of BSC, DONY JOINT, IO, DJ MASATO, Ryohu, Gottz, DIAN, Holly Q, DJ Weelow, KEIJU, DJ Minnesotah, MUD, Neetz, and 14 members in total. They have been active in HIPHOP festivals all over Japan.
KANDYTOWN shocked the HIPHOP scene by announcing that the crew would disband in March 2023. The band is currently on a 6-show national tour "KANDYTOWN LAST TOUR" that started on December 4 (Sun.) in Fukuoka, Ibiza, and will conclude on December 30 (Fri.) at CÉ LA VI TOKYO in Shibuya, Tokyo.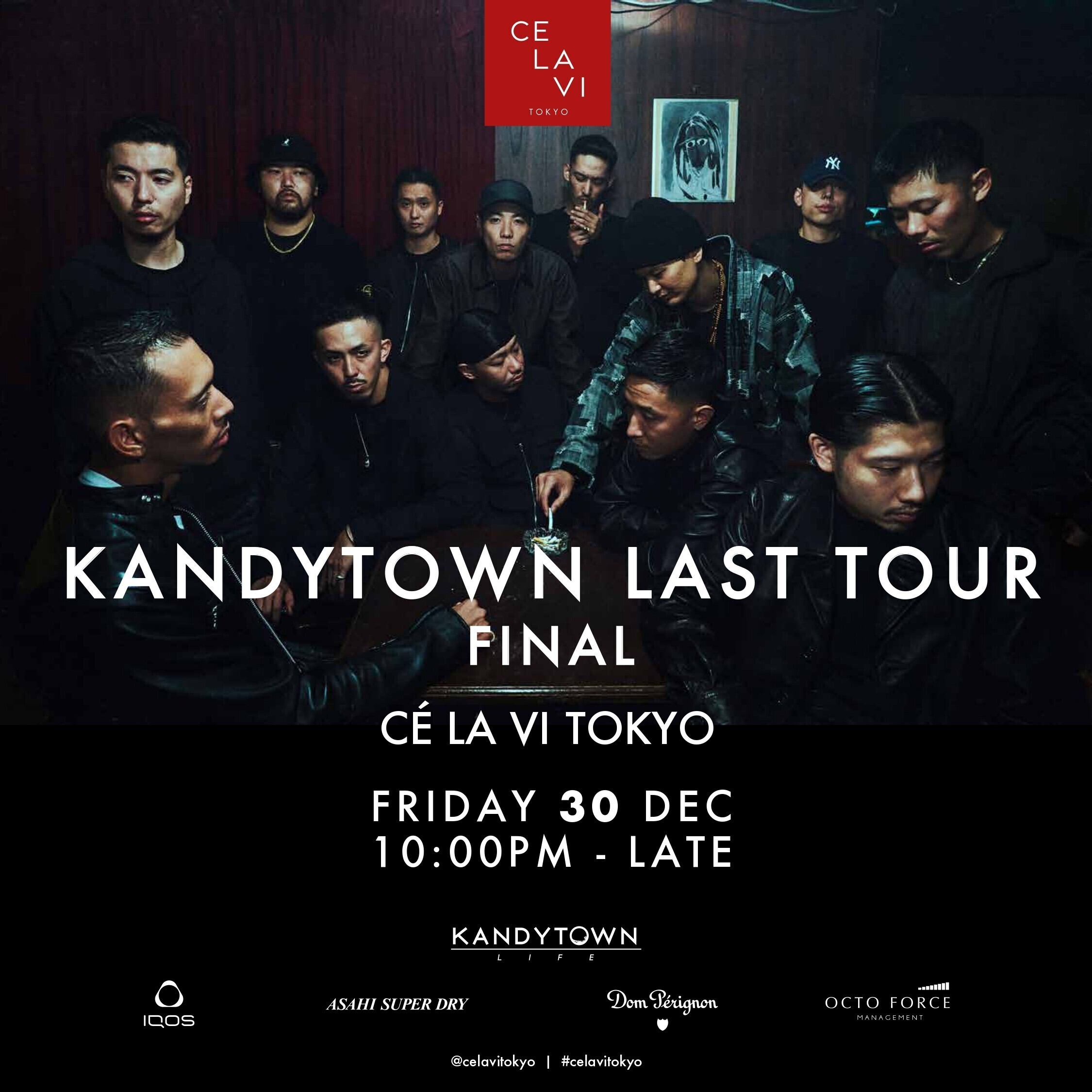 Even after the loss of YUSHI, one of the core members of the crew, due to a fall, KANDYTOWN has continued its activities beyond the tragedy, but from now on, each member is determined to go their own way, as the photo used for the LAST TOUR flyer seems to show.
The members of KANDYTOWN, who have been active as a crew, as well as rappers, DJs, models, apparel designers, creators, etc., have been surrounded by a variety of music and culture since their teenage years, and their precocious upbringing in Tokyo has given them a high level of sensitivity toward such things. They have been surrounded by various music and culture since their teenage years, and have developed their talents in various fields.
He has a charismatic influence on the fashion scene and has collaborated with various street brands before his major debut, including Reebok Classic for "Get Light," Timberland for "Few Colors," and Nike for "PROGRESS.
Located on the 17th and 18th floors of Tokyu Plaza, right next to Shibuya Station, CÉ LA VI TOKYO is an iconic venue with a rooftop lounge overlooking Shibuya and the rest of Tokyo, making it the perfect location for the conclusion of KANDYTOWN's LAST TOUR.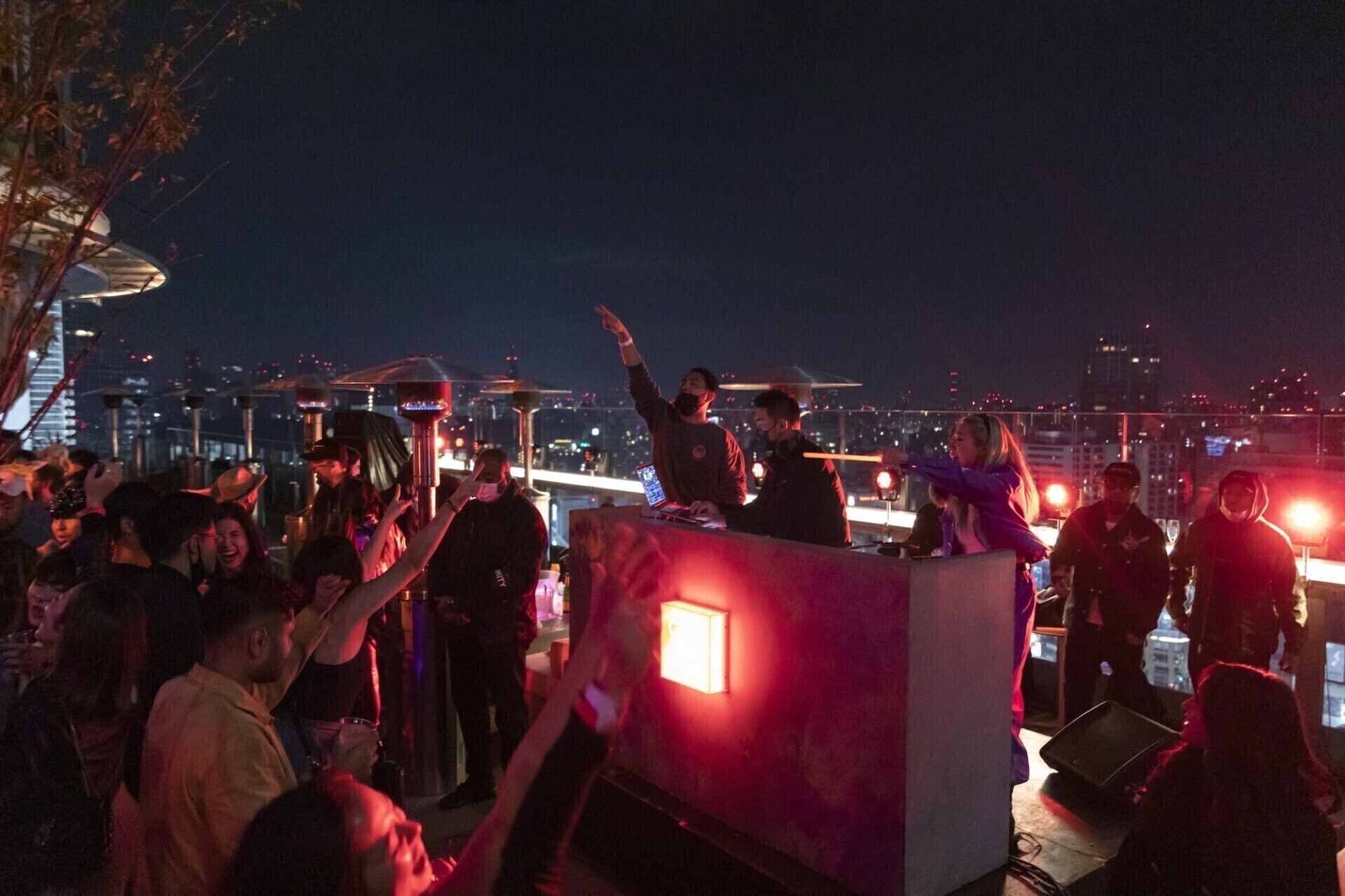 Advance tickets were sold out on the same day, but a few tickets will be available on the day of the show. Fans will not be able to miss the LAST TOUR FINAL, but they will not regret missing it, so be sure to catch them in action with your own eyes and ears.
---
KANDYTOWN LAST TOUR FINAL
Date & Time: December 30, 2022 (Fri.) 22:00 - LATE
Venue: 17F CÉ LA VI SKY MUSIC TERRACE / CLUB LOUNGE
Tokyu Plaza Shibuya 17th and 18th Floors, 1-2-3 Dohshizaka, Shibuya-ku, Tokyo
Price: ¥5,000 for men and ¥5,000 for women at the door.
At the door Men ¥5,000, Women ¥3,500
Advance ¥4,000 for men / ¥2,500 for women SOLD OUT!
Featuring:KANDYTOWN
Attention
Underage people (under 20 years old) are not allowed to enter this event.
Please present your photo ID card when you come to the venue. No photocopies or images are allowed.
No entry of under 20 years old.
Please bring your ID card (with photo). Not allowed to show a photo-copy or a photo on your smartphone.