November 17, 2016 -
Mysteryland USA
- A festival steeped in culture, rich with colorful history and exploding with magic returns to the hallowed grounds of Bethel Woods, New York for the annual stateside experience, taking place June 9th - 12th, 2017. Join us where the legendary Woodstock Festival started it all in 1969 as Mysteryland enters its fourth US residency of the longest-running electronic music festival series in the world. Echoing the limitless imagination of its Dutch counterpart, Mysteryland USA allows us to enter a portal where dreams become reality and reality is in the eye of the beholder. The journey down the rabbit hole begins today - Pre-sale tickets for Mysteryland USA 2017 are on
sale now
!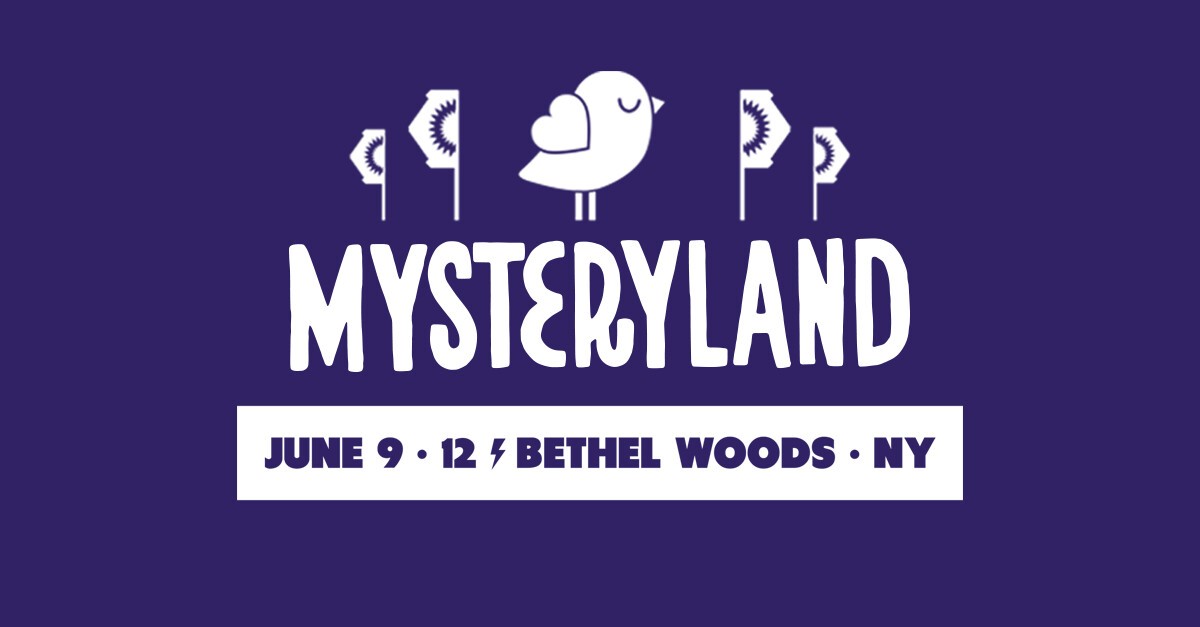 Mysteryland will continue its overarching reign into 2017 as a globally-renowned electronic music, culture, arts and sustainability festival, expected to embrace 75,000+ nomads over the course of the three-day camping festival in 2017. Elevating curious voyagers to inspiring heights, those in attendance are encouraged to embrace the musical legacy of Bethel Woods' fabled past, while shaping the future of music culture for generations to come. Building a reputation for hosting incredible talent in years past, including Kaskade, Moby, Dillon Francis, Flosstradamus (2014) and Diplo, Empire of the Sun, Kygo, Porter Robinson, (2015), the 2016 iteration of Mysteryland USA united the diverse musical talents of both the mainstream and underground.
Relive the beauty of Mysteryland USA as you begin to plan your 2017 odyssey. Step inside the wondrous world of MLUSA 2016 as headliners ODESZA, Skrillex & Bassnectar, share the spotlight with surging artists Griz, Tchami, Zeds Dead, Mija, dance music legends, John Digweed, Kerri Chandler, MK, Joris Voorn, plus over 90 other incredible acts in the pulsating
A destination unlike any other, Mysteryland USA 2016 further explored the boundaries of music, art, culture and sustainability by integrating unique aspects such as the BANGON!NYC stage, complete with surprise DJ sets from Griz, Mikey Lion & Deep Jesus, aerialist performances from House of Yes, Funkrust Brass Band parades, and the mesmerizing warmth from the Incendia art installation and Flambeaux Fire, The Healing Garden, #90sFest Yoga and singular experiences with collaborators such as Guerilla Science.
A true testament to Mysteryland USA's innate desire to curate an eclectic and diverse experience, the lineup is a mere snapshot of the visionary journey that awaits in 2017. Descending upon the land that once was home to the legendary Woodstock Festival, Mysteryland USA unlocks a gateway into a technicolor dimension, vibrant and full of possibilities. From the extraordinary to the peculiar, the grounds spring to life with awe-inspiring architecture, dazzling street-performers, immersive art installations and spectacular performances, taking place across multiple stages.
Nomads, your journey begins today.
Pre-sale tickets
for Mysteryland USA 2017 are on sale now with 3-Day Nomad, Premium and Platinum offerings. Mysteryland USA also offers payment plans for all ticket and camping packages.
For the first time since its inception, Mysteryland USA 2017 invites any and all bold wanderers 19+ to camp on the Holy Grounds of Bethel Woods. Don't delay on securing a pass to the mystifying landscape of Mysteryland USA, where dreams become a reality.