1 OAK is a popular club located in major cities around the world including New York, Las Vegas and Los Angeles. 1 OAK stands for "One of a Kind" and is popular amoungst celebrities including Pharrel and Rihanna. This luxery club is famous for their expensive interior design and grade A service.
1 OAK doesn't only do regular club nights, they also hold closed parties for celebritie's birthday parties, super bowl events and various after parties. They even do live house nights for luxery brands and artist showcases.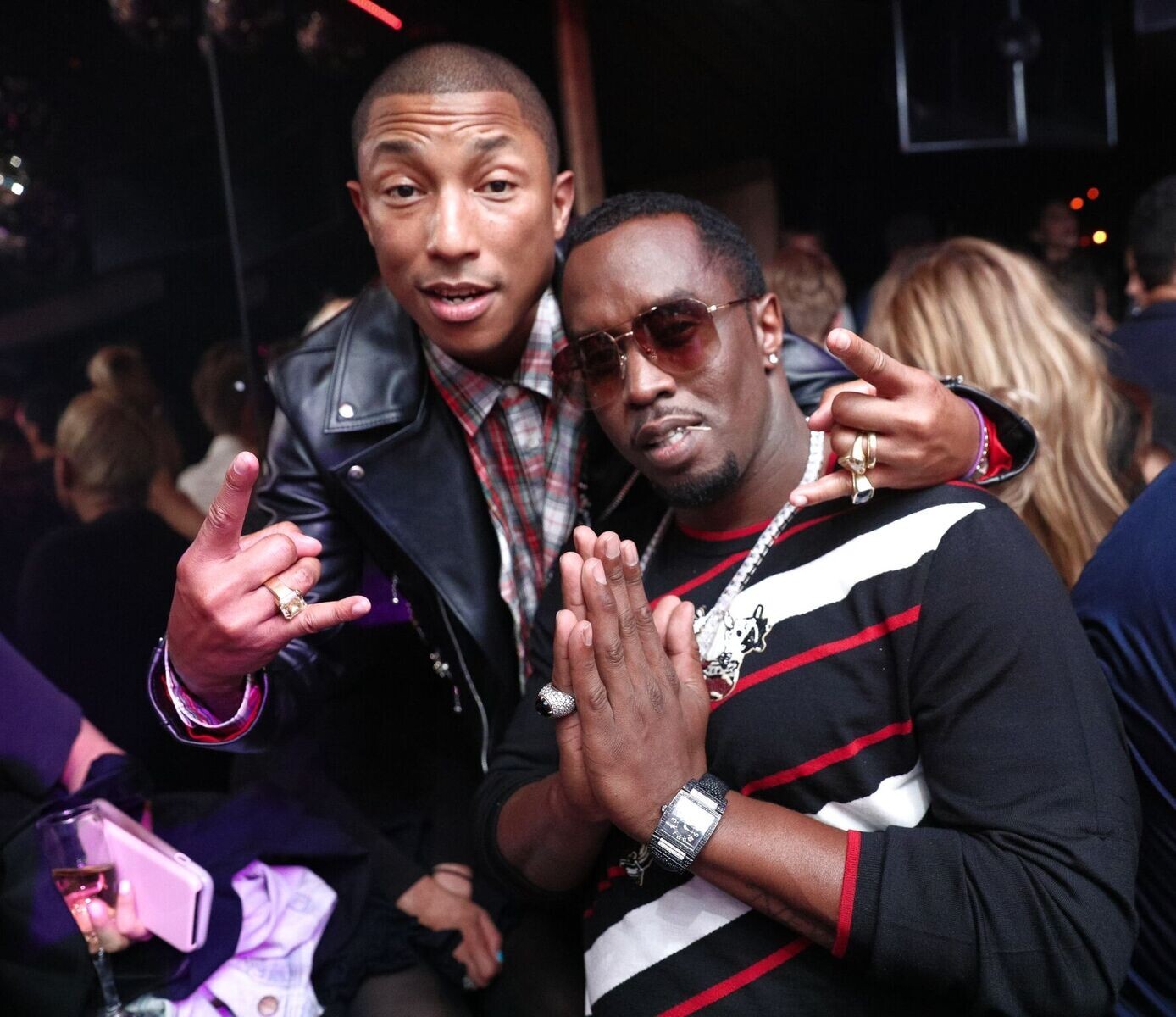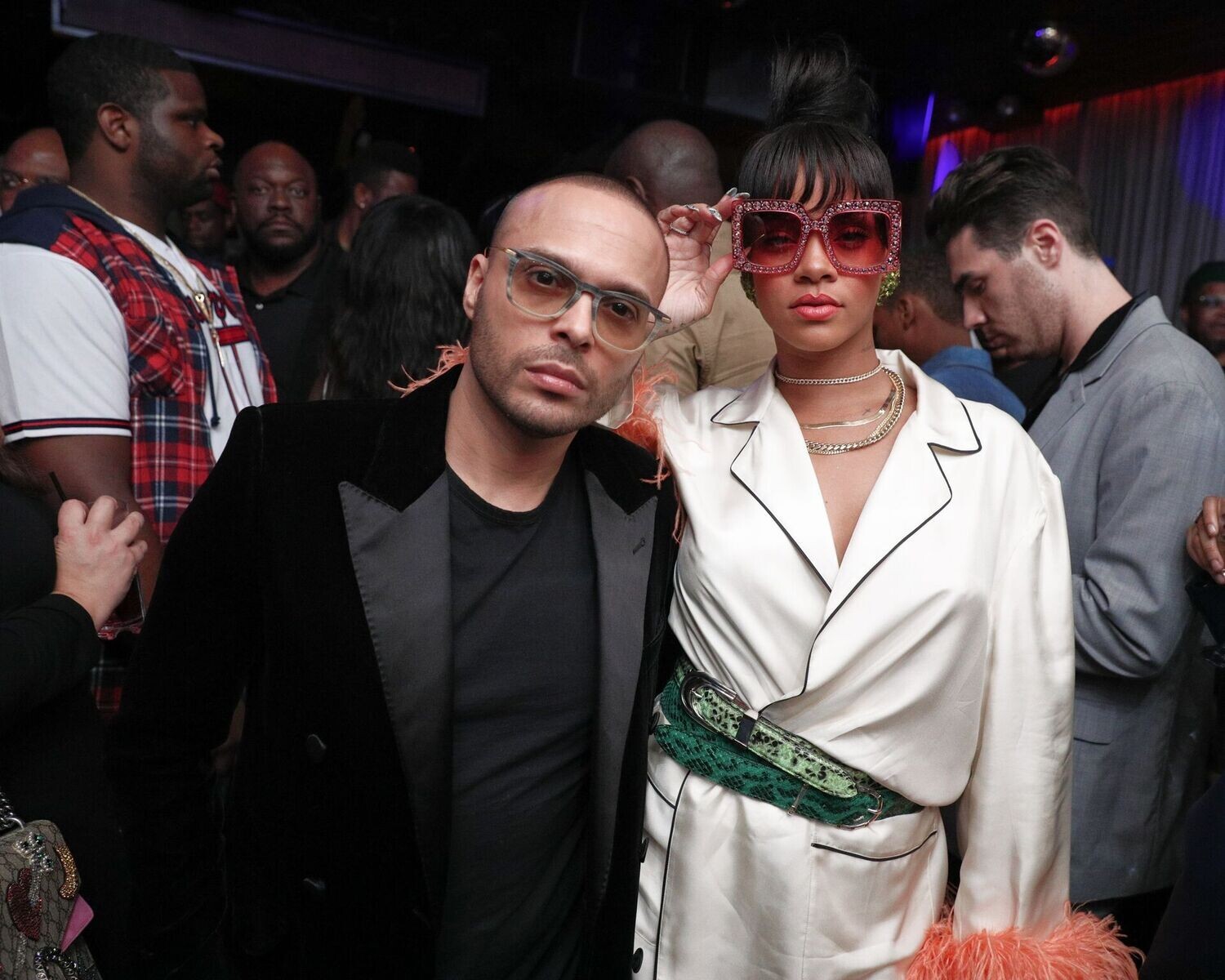 Finally, 1 OAK has made it out to Tokyo! 1 OAK TOKYO will have their grand opening in August, 2017. The club will have a capacity of 1000 people and 133 seats, as big as 1 OAK in New York. 1 OAK TOKYO will invite a resident DJ from NY every month and provide the freshest sounds of hip-hop!
iFLYER had the opportunity to check it out on the 8/24, the night before the grand opening.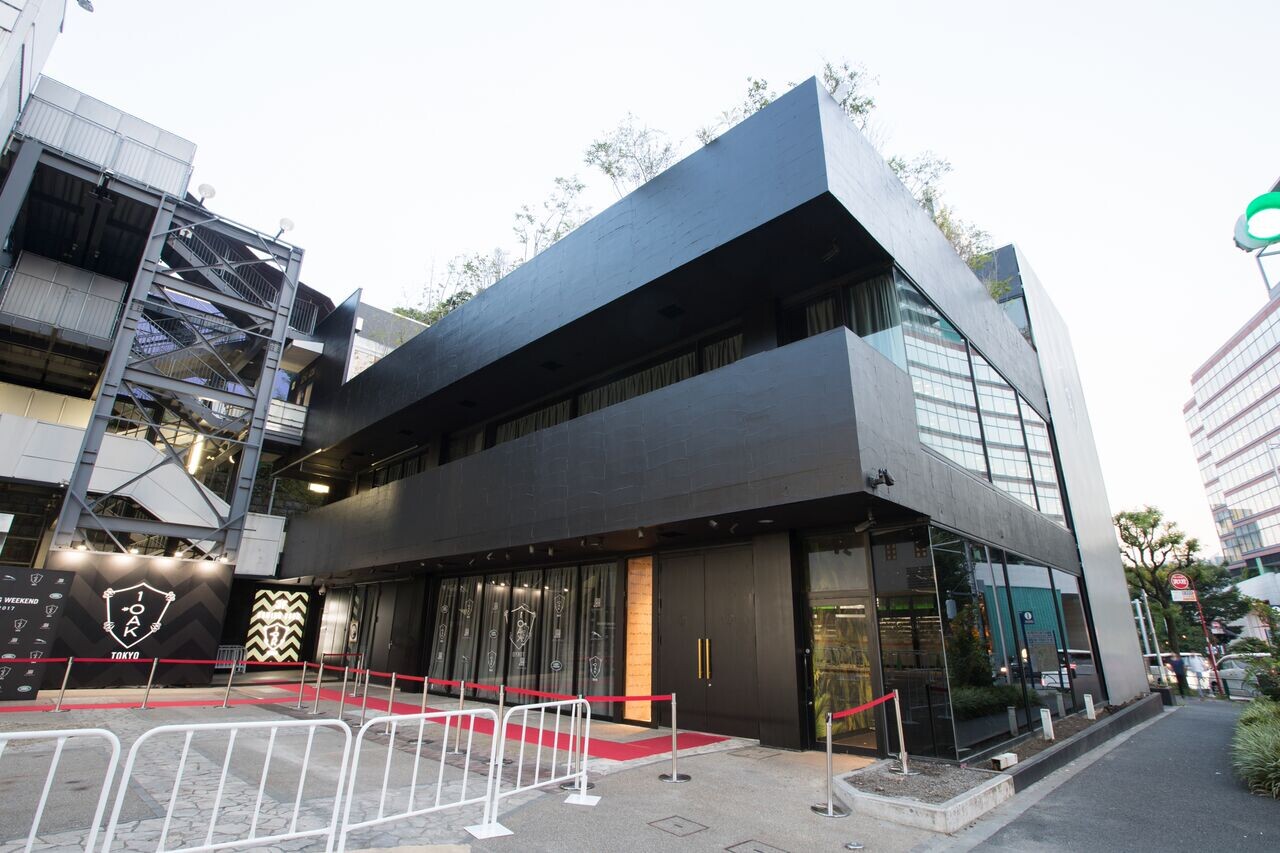 There is a red carpet that leads to the entrance. As you enter the club, you are welcomed with spacey blue lighting.
As you proceed and walk through the certains, you encounter a luxerious interior with gold rims and blue chandelier like lights.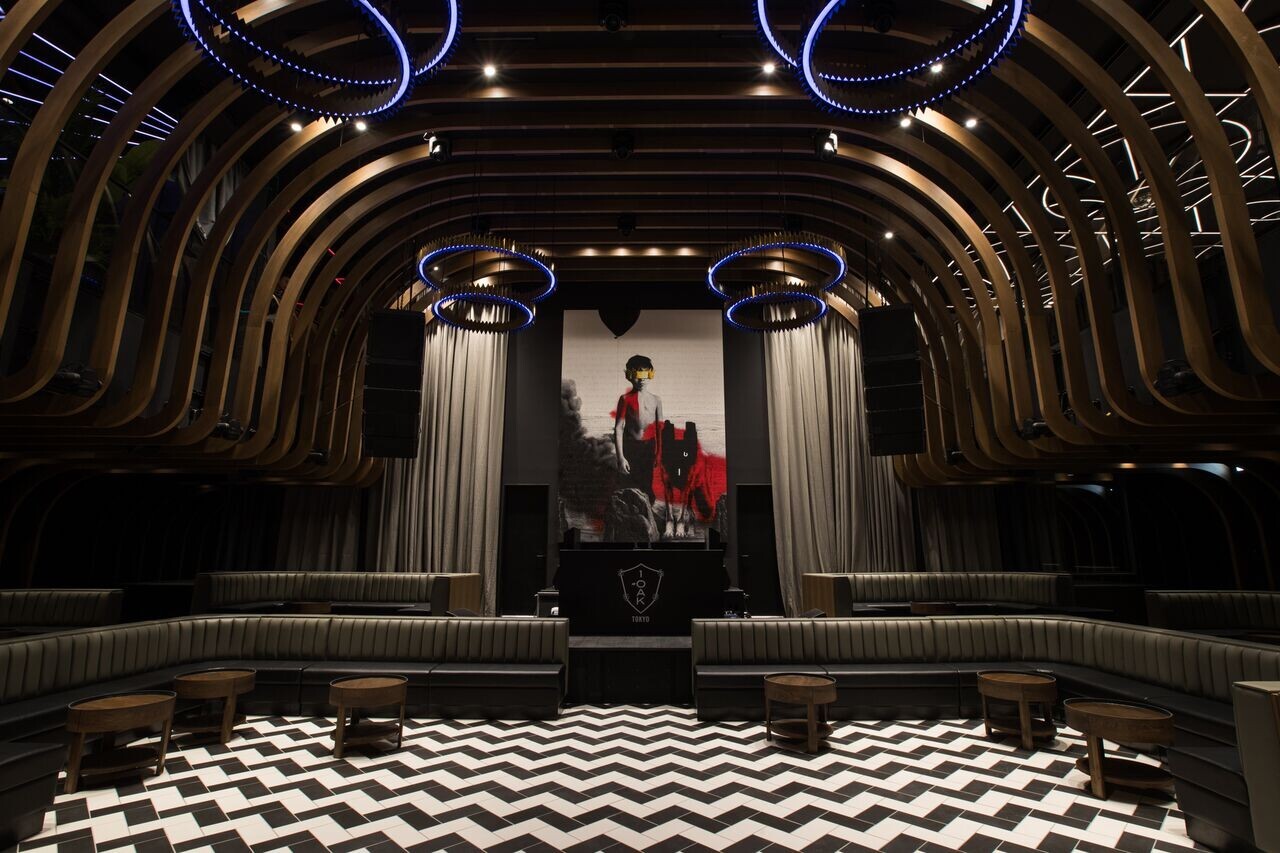 The bar is parallel to the main floor and the ceiling is high, reaching all the way to the second floor. The DJ booth is set at the front of the main floor and above it is a painitng by Roy Nachum.
Roy Nachum
has designed Rihanna's newest album "Anti" artwork and received a Grammy award this year for "Best Recording Package." Besides the painting, Roy Nachum who resides in
Mercer Project
has directed the interior design of 1 OAK.
There's a lot of special features regarding the interior design like a hidden storage space built inside the couches. Not only is the interior desing amazing, the music and drinks are also high quality. You should expect to hear the newest and freshest hip-hop jams when coming to 1 OAK!
The exclusive VIP room pictured below is for celebrities and VIP members to relax and enjoy the music.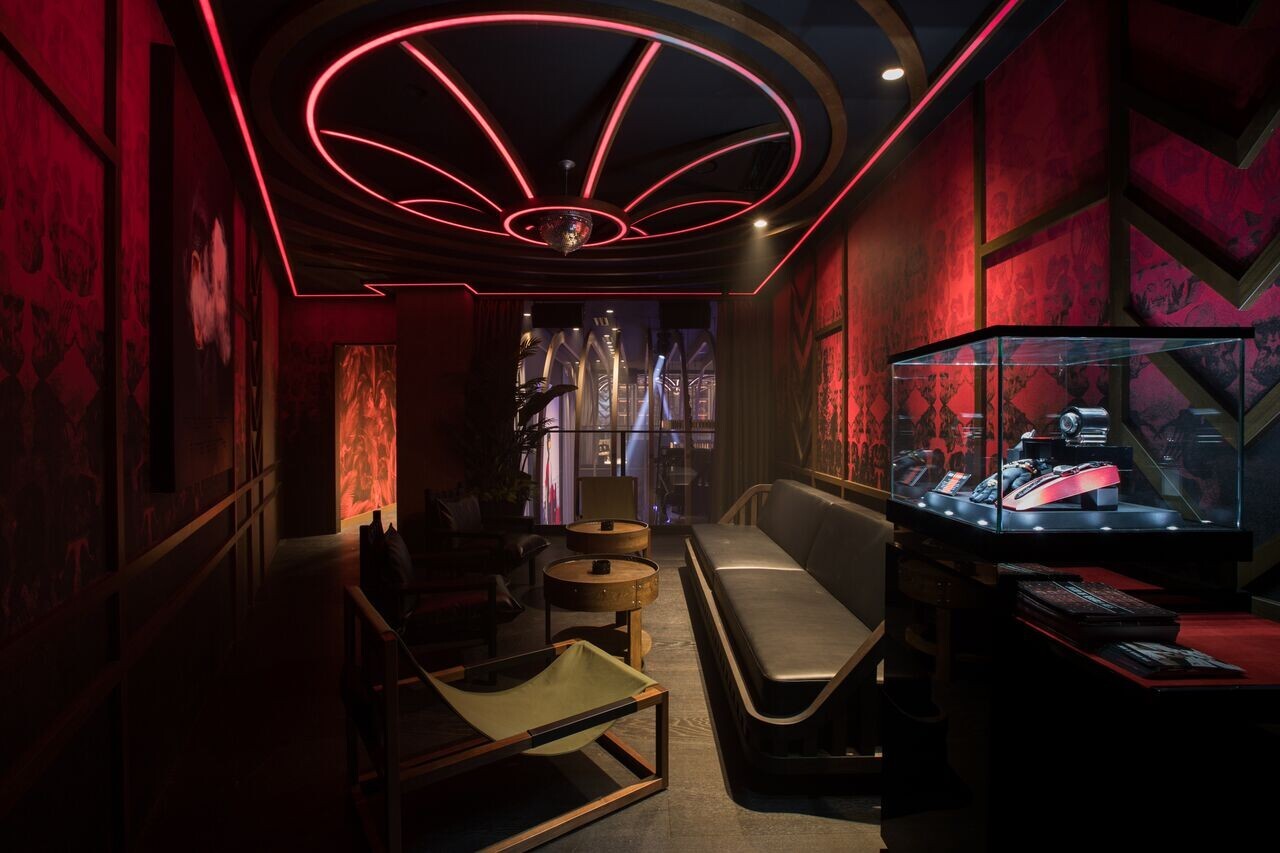 The sound system is d&b audotechnik, which is famous for having a deep and warm sound. The lighting system is designed by ATO from Paris.
1 OAK owner Richie Akiva, designer Roy Nachum and partner Salvatore Marale flew out to Tokyo for the private viewing on Thursday.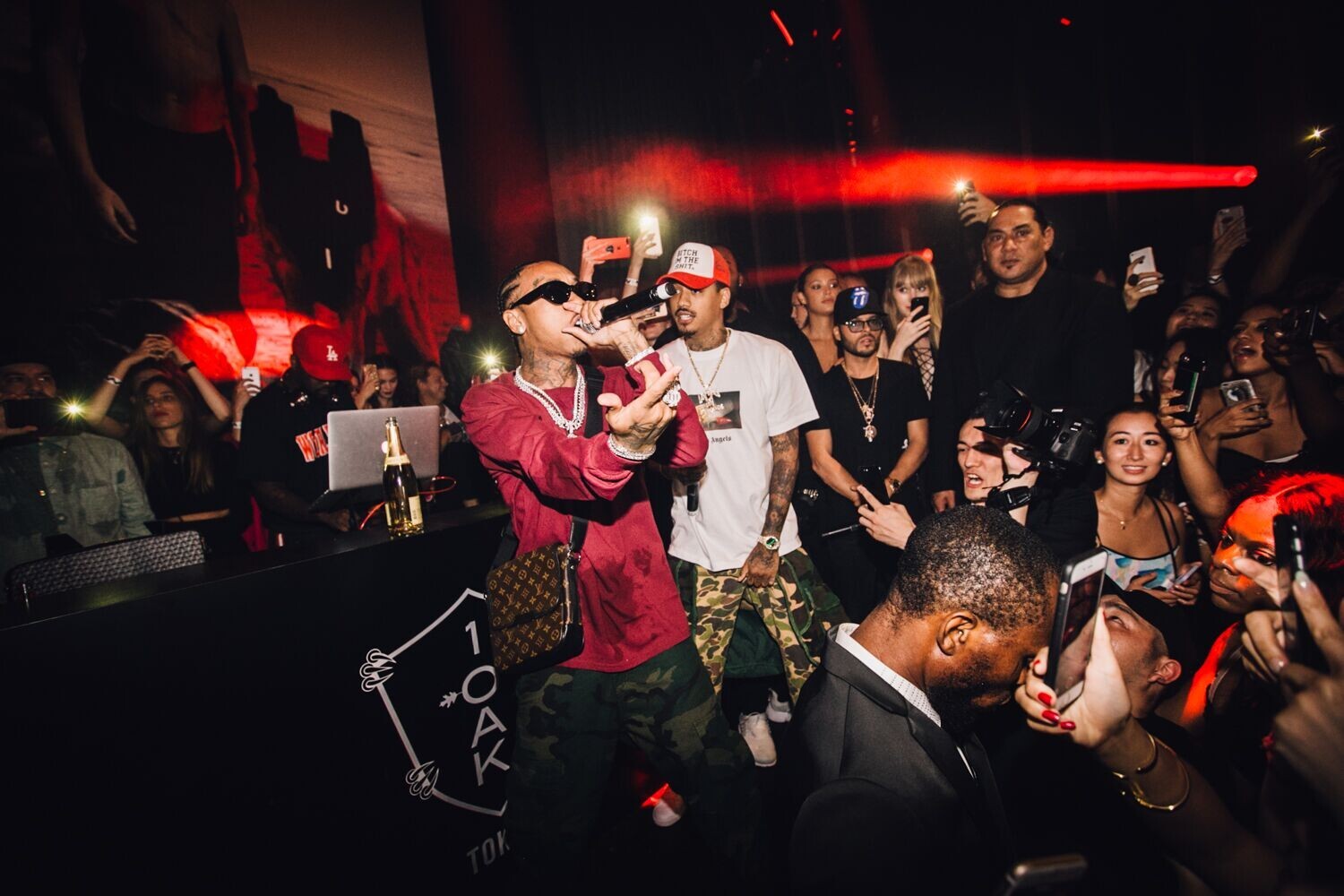 Special guest TYGA peformed at the GRAND OPENING that was held on the 25th (Fri) and set the club on fire! The terrace floor on the 3rd floor will also be available in the next few months.
---
■1OAK TOKYO
営業時間/22:00〜翌5:00
住所/東京港区六本木5-10-25
TEL/03-6447-2002
URL/www.1oaktokyo.com/
FB/IG/@1oaktokyo
1 OAK TOKYO GRAND OPENING WEEKEND
VIP Concierge powered by Jaguar Land Rover
VIP Rooms supported by Jason of Beverly Hills