HABUSH
, a new generation of habu liquor that blends 13 herbs and is headed by
Awich
, the one-of-a-kind female rapper from Okinawa and a leader in hip-hop in Japan, is set to launch on Sunday, December 4, 2022.
From noon on Sunday, December 4, 2022, limited quantities will be available on the official website.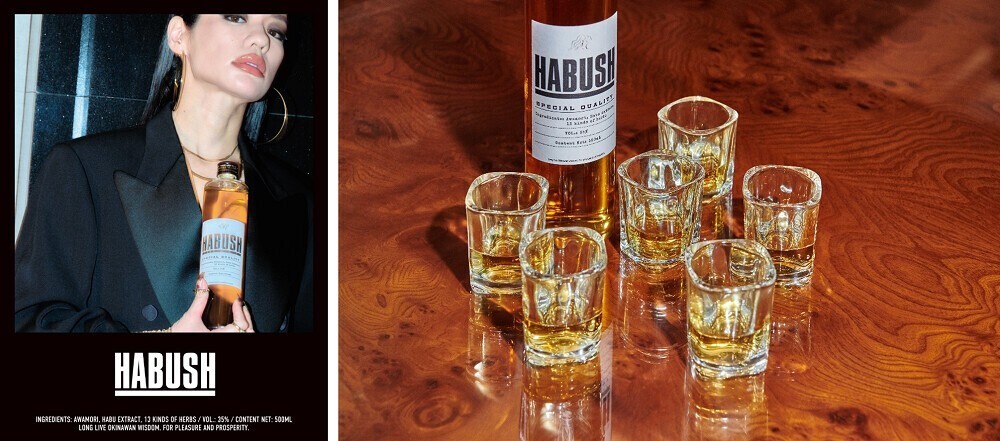 ■ What is HABUSH?
Okinawa is one of the most exotic places in Japan, having inherited its unique culture and the wisdom of its ancestors from ancient times. Among these cultures, Habu sake, a traditional medicinal sake, is said to have been cultivated in the rich natural environment of Okinawa and to have a history of several hundred years. The nourishing and tonic power of "HABUSH," which is easy to drink, has entered the modern age.
Aiming to become what is called (Turmeric, fennel, cumisucchin, dragon's eye, wolfberry, natsume, chinchi, hanasho, clove, cinnamon, wickerskin, carrot, licorice) in Okinawa, a food and drink that is effective enough to be a medicine, this original habu liquor contains 13 kinds of herbs that are also used in Oriental medicine and a habu extract that contains many ingredients that are the source of life.
Produced by Awich to suit the modern adult lifestyle and nightlife! HABUSH aims to create a new shot-drink culture in the club and party scenes in order to spread the treasures of Ryukyu and Okinawa to the rest of Japan and enliven Japan with Nankoku Vibes.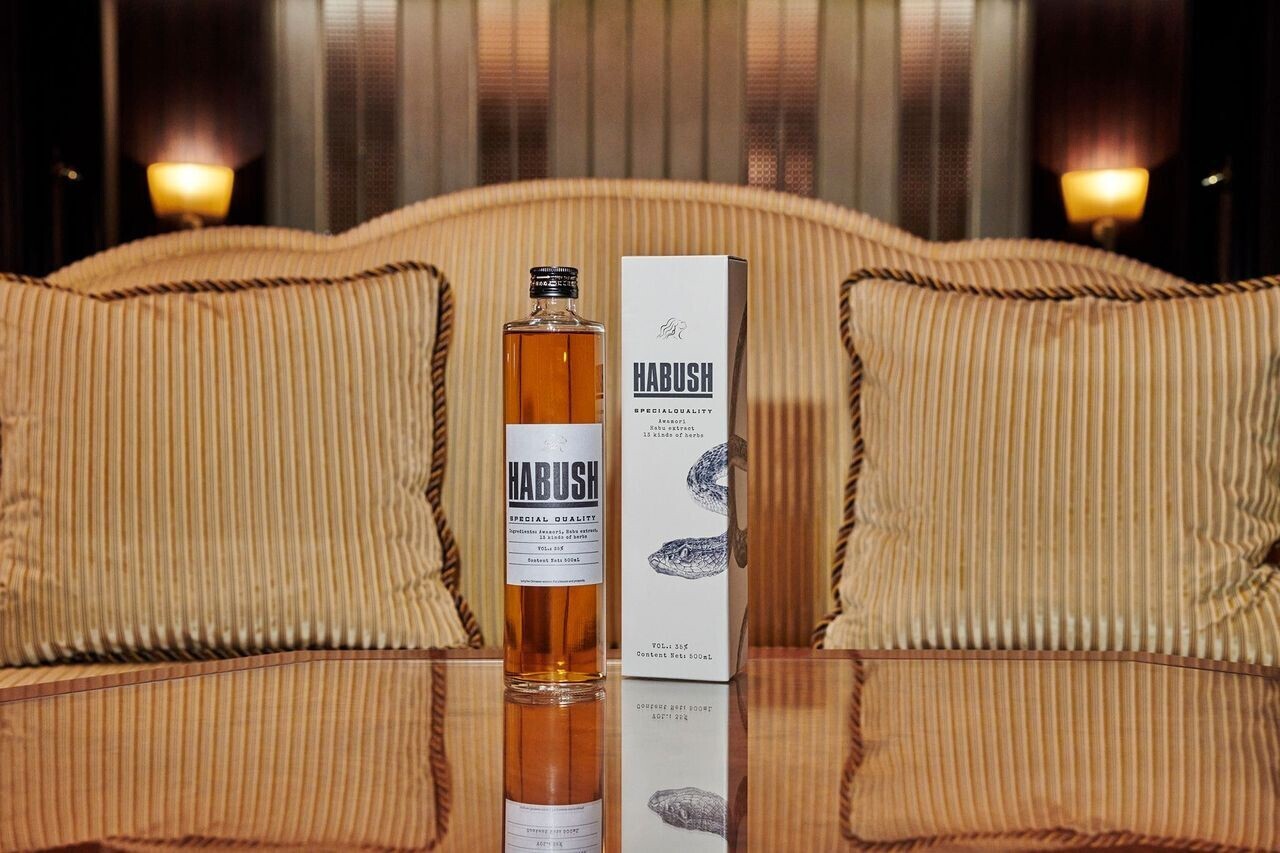 Trade name: HABUSH
Contents: 500 ml/bottle
Category: Spirits
Alcohol: 35 degrees
Territory: Nationwide (From December onward, mainly club bars, with limited EC sales)
EC sales start date and time: Noon, Sunday, December 4, 2022
Suggested retail price: 4,400 yen (tax included)
*by shipping charge

Bottle reference information for hubs
Contents: 3.3 L/bottle
Reference price: 66,000 yen (tax included)
*There is no general sale.
*Production to order planned for dealers
■ Package Design
Keep it simple and stylish. We aimed to eliminate the image that traditional hubbub liquor was difficult to drink and scary, and to create a design that people, especially those in their 20s and 30s, can love.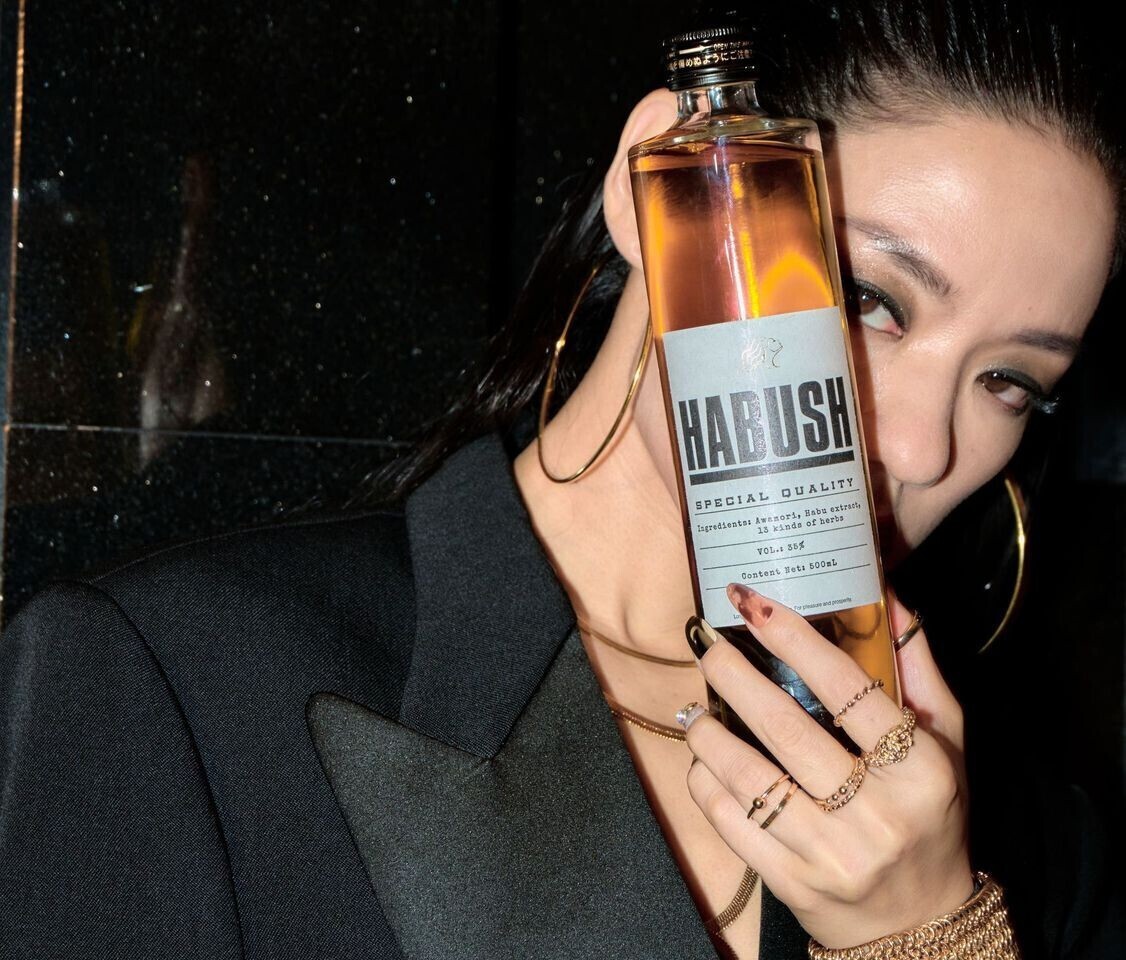 ■ ​Taste
"HABUSH" is a category of spirits popular with young people, similar to gin and vodka. A unique blend of carefully processed herbal extracts and 13 kinds of herbal extracts formulated with reference to traditional Chinese medicine theory, the result is a dry type with a refreshing flavor and a sharp aroma that sets it apart from traditional herbal liquor.
The best way is to drink "HABUSH" chilled below freezing straight and in shots, but you can also mix it with tonic water, cola or energy drink for a new flavor.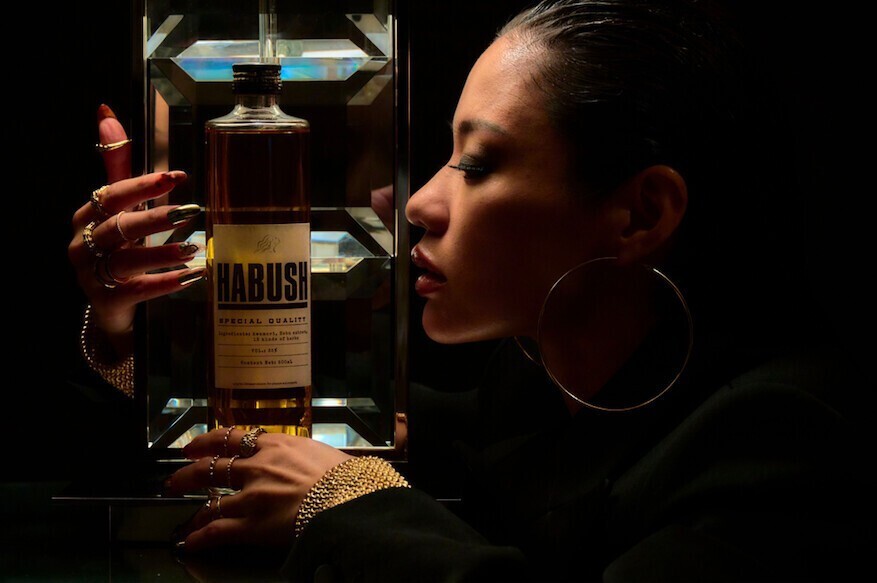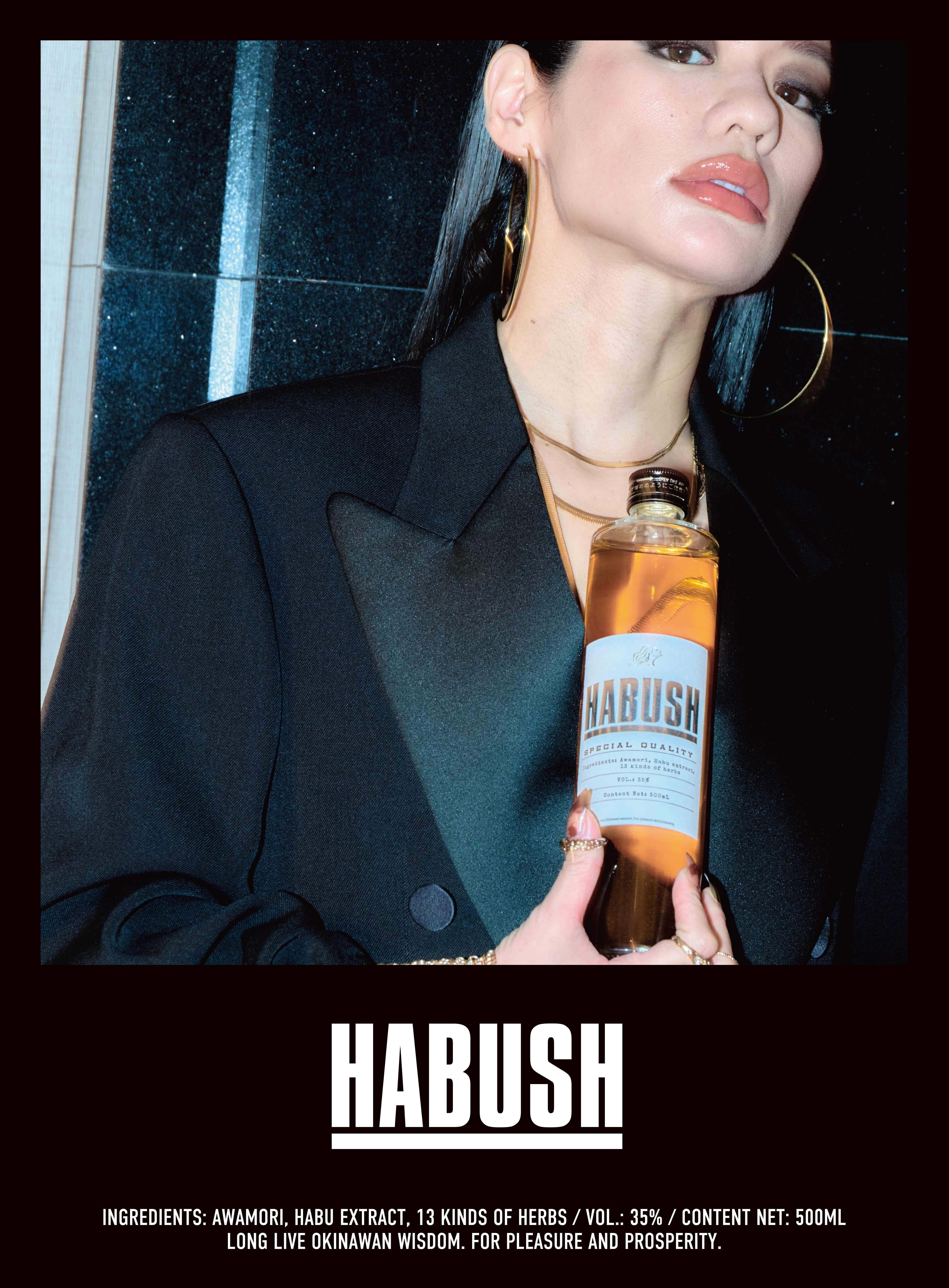 A comment from Awich arrived with the release!
From Okinawa to people all over Japan and the world
We want to provide the brawn, cheerfulness and fun time that Okinawa has through Habu sake.

Okinawa boasts world-class natural resources and culture.
All visitors from all over Japan and the world are captivated by the charms of Okinawa's culture and climate and feel loved by many.

I just think there's so much more potential in the culture that this island has.
Imagining that figure was the starting point of this project.

Through his work as an artist, he has visited many places around the country and lived a life where he met many people.
At the same time, I believe that we will be able to promote the culture of Okinawa to the rest of the country and incorporate it into the lives of young people.

First of all, I want to communicate the charms of Okinawa and provide many people with a lively and enjoyable time through my beloved hubbu-shu.
And I hope it will help the people of the island feel more confident about Okinawa's culture and lead to growth.

Awich
HABUSH
Instagram
Twitter