Luxury lifestyle hotel "W Osaka" is collaborating with creative company "Naked" for the first time!
W Osaka x NAKED, INC. Xmas Garden" will be held from December 15 (Thu) to December 25 (Sun), 2022.
W Osaka × NAKED, INC. Xmas Garden(image)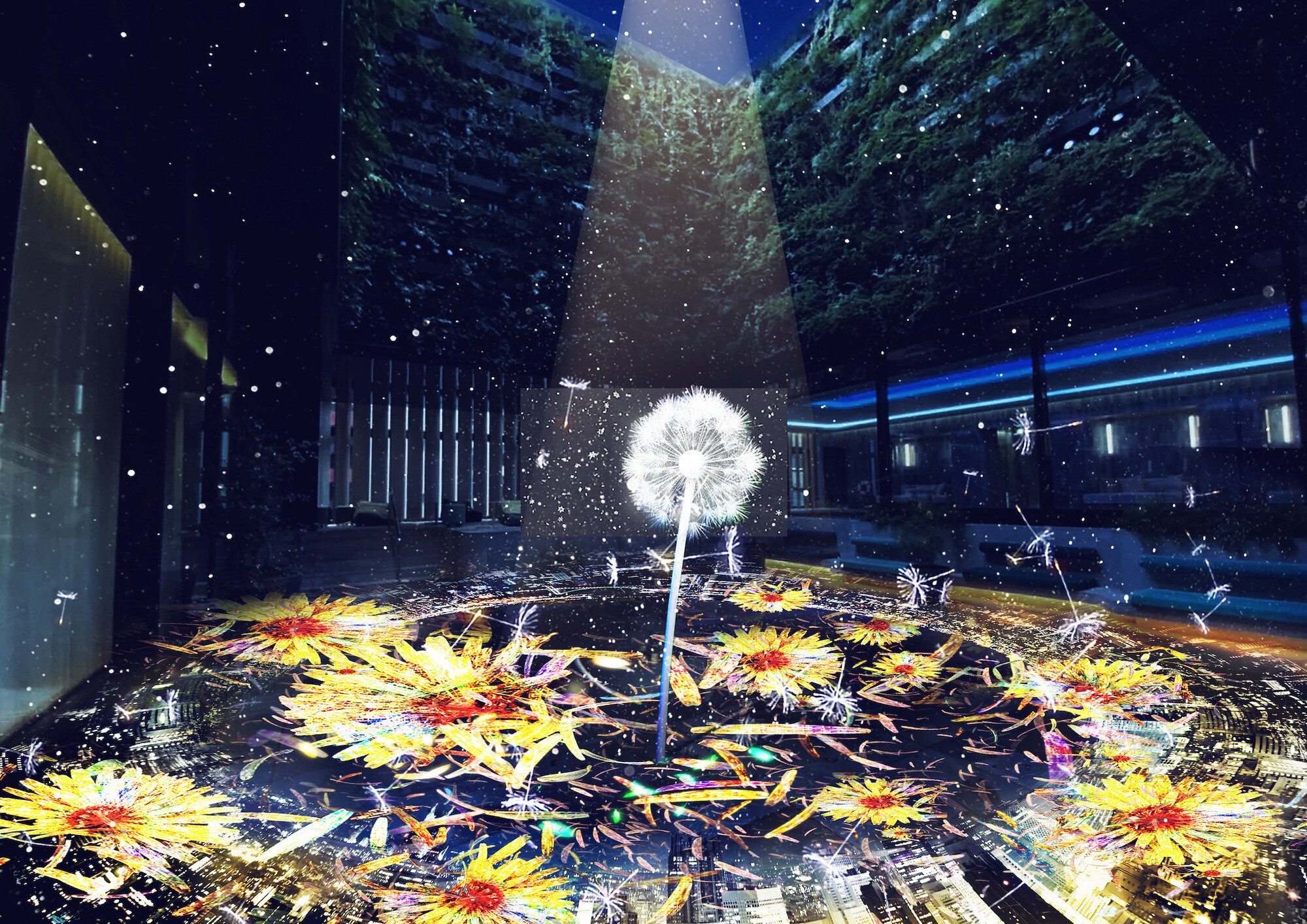 Participatory art project that has been well-received in Japan and abroad comes to W Osaka! A limited Christmas production that can only be seen here!
The "DANDELION PROJECT," a participatory art project by Ryotaro Muramatsu, artist and representative of Naked, will be exhibited on the 4th floor "WET DECK" as an art monument and Christmas tree to symbolize the event. The DANDELION PROJECT is an art project in which dandelion art objects are planted (installed) around the world to create flowers, symbols of peace, that bloom all over the world, and has been held in major cities in Japan and abroad.
In addition to the 20-minute "DANDELION PROJECT," a special 5-minute Christmas-themed production created exclusively for W Osaka will be held at the WET DECK, which will be decorated with light art by Naked. The mood will be further enlivened by lighting that is linked to the DANDELION experience.
WET DECK(4F)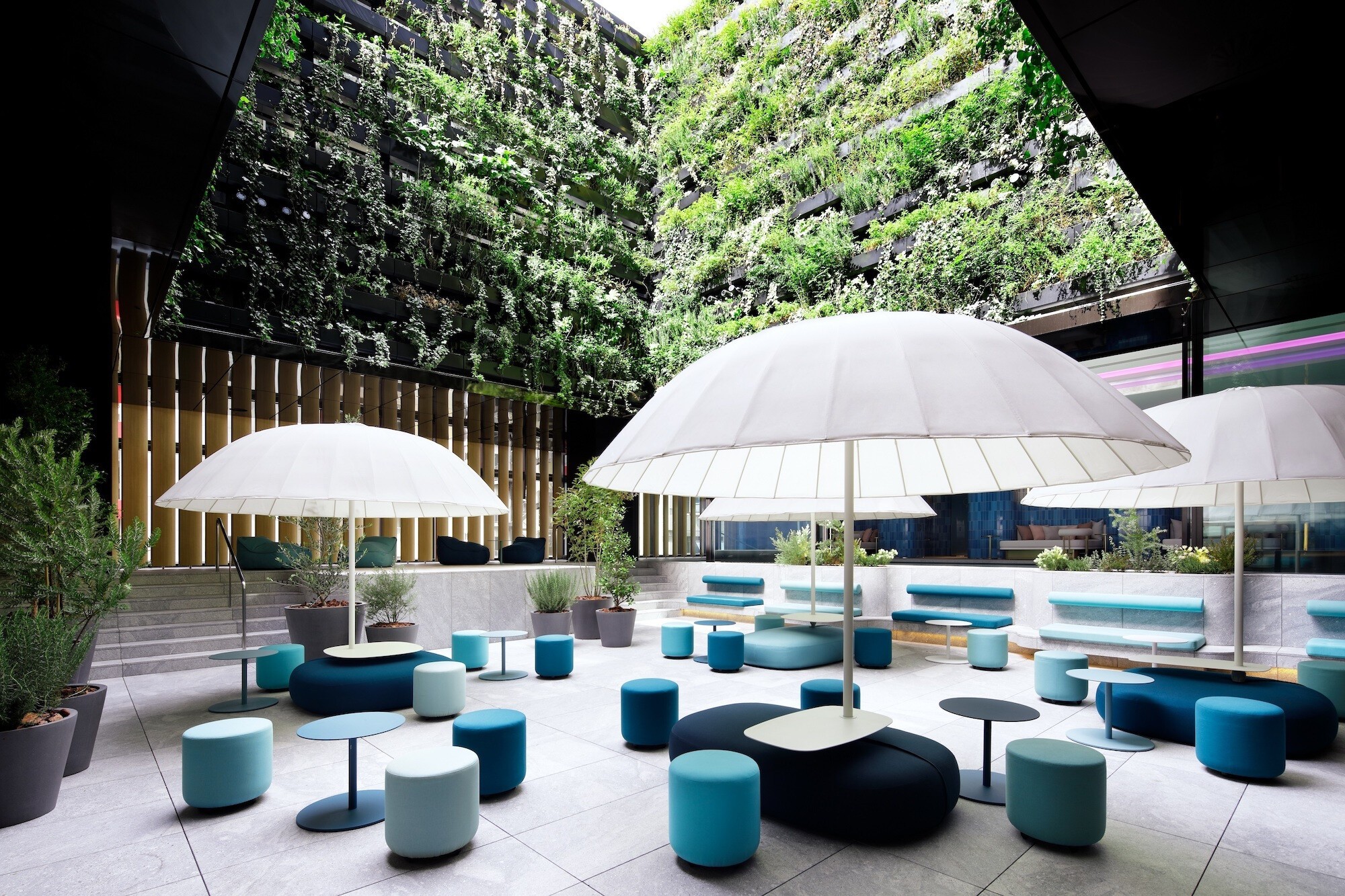 Creative supervision and music production will be handled by W Osaka's music and entertainment director, Yuki Yoshiyama. Enjoy a special Christmas moment with original cocktails and champagne in one hand and light art, production, and music in the other.
WET BAR(4F)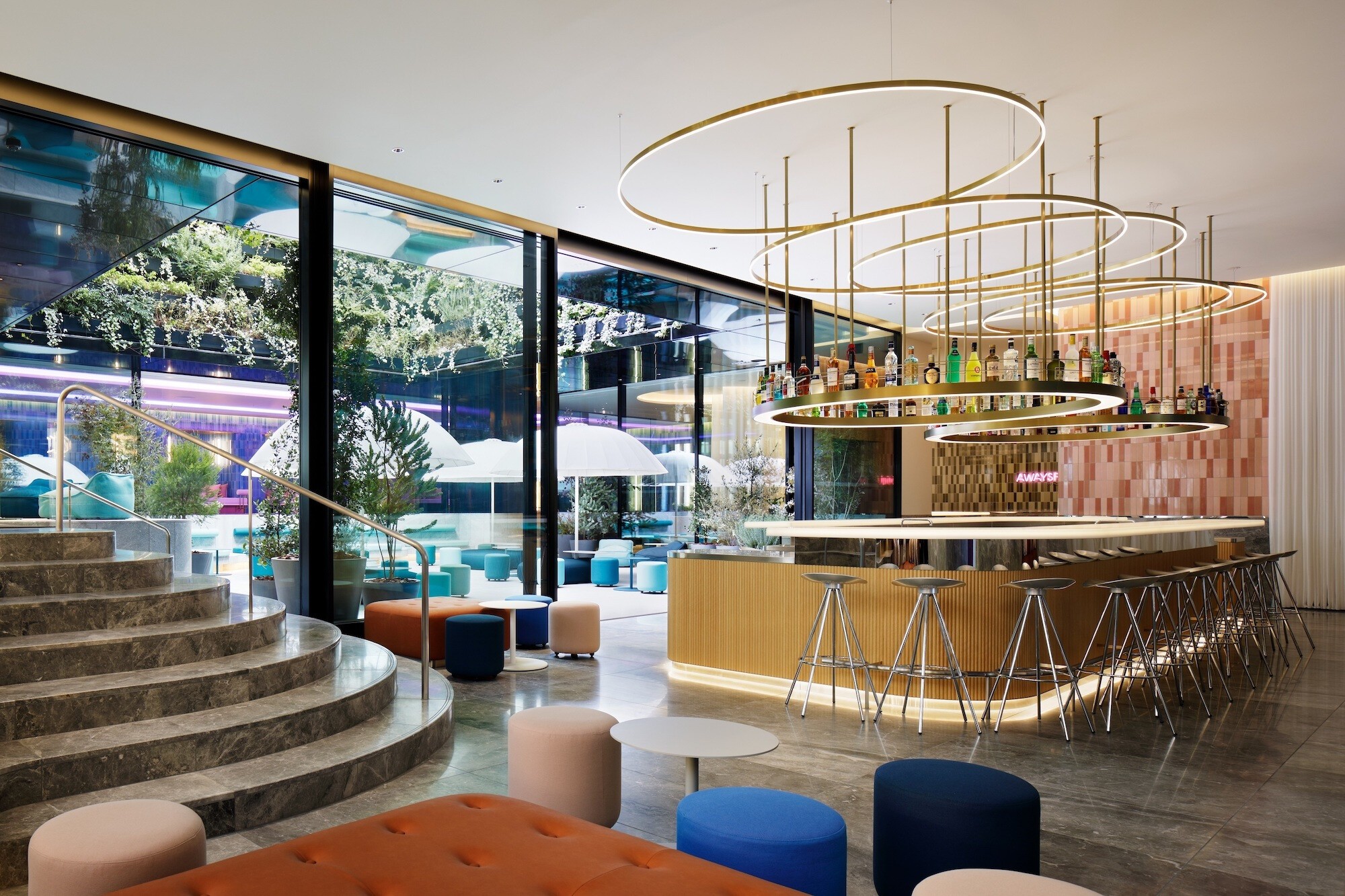 ---
W Osaka × NAKED, INC. Xmas Garden
Period: December 15 (Thu) - 25 (Sun), 2022, 17:00 - 22:00 (rain or shine)
Price: 1,000 yen (with one drink, tax and service charge included), free admission for preschool children
Place: WET DECK, WET BAR (4th floor)
Inquiries: Restaurant Reservations 06-6484-5812 (Mon-Wed-Sun 9:00-18:00, Thu-Sat 9:00-20:00)
Reservation URL:
https://www.tablecheck.com/ja/shops/w-osaka-wet-bar-deck/reserve
Official website:
wosaka.com
Instagram:
instagram.com/wosakahotel
Facebook:
facebook.com/WOsakaJPN
---
About DANDELION PROJECT
The DANDELION PROJECT is an art project by artist Ryotaro Muramatsu to plant (and install) dandelion art objects called "DANDELION" around the world to make flowers, a symbol of peace, bloom all over the world. When visitors hold their smartphones up to the "DANDELION", their wishes for peace are carried on digital dandelion fluff, which is then connected via the network to other locations around the world where "DANDELION" has been planted, delivering digital flowers in real time. This will be the third "DANDELION PROJECT" exhibition in Osaka Prefecture, following "OSAKA Hikari no Renaissance 2021" in 2021 and Umekita Sotoniwa SQUARE in October 2022.
About Naked
Naked is a creative company founded by Ryotaro Muramatsu in 1997. With the philosophy of "Core Creative, Total Creation, and Borderless Creativity," the company works in any genre. In recent years, the company has created various experiences that crossover between real and virtual, such as the "DANDELION PROJECT," a networked art project that connects various parts of the world, and the development of AR/VR products. From 2022, we will be working on the Kyoto Metaverse, a project to transmit Kyoto's culture and art experiences through virtual and real life. He has started "NAKED GARDEN ONE KYOTO", a project to deliver Kyoto's culture and art experience through virtual and real.
Representative works include "TOKYO HIKARI VISION," a projection mapping of Tokyo Station; "NAKED FLOWERS," an experiential art exhibition of flowers that has been held at the World Heritage Site Nijo Castle, as well as in Tokyo and Hong Kong; "HUMANOID DJ," a music experience created by AI (artificial intelligence); "TREE by NAKED," a food x art experiential TREE by NAKED yoyogi park" restaurant, "NAKED Tsukubai(R)︎" artwork to prevent infectious diseases, "NAKED Distance Lanterns(R)︎" and more.
About W Osaka
W Osaka will open on March 16, 2021 along Midosuji, the main street of Osaka City, as the first hotel in Japan for W, Marriott International's luxury lifestyle hotel brand. The simple and stylish exterior, based on eye-catching black tones, was designed under the supervision of world-renowned architect Tadao Ando, who hails from Osaka City. Inspired by the energetic, neon-lit streets of Osaka and the culture and history of Japan, the hotel's interior is playful and full of eye-catching colors and gadgets. 337 guest rooms, including 50 suites, six bars and restaurants, a spa, a fitness center, an indoor pool, and a banquet hall. W Osaka aims to be a "destination hotel," not just a place to stay. W Osaka aims to be a "destination hotel," not just a place to stay.
About W Hotels Worldwide
W Hotels, one of Marriott International's brands, has created a sensation in the hospitality scene and redefined the way it works for nearly two decades since its birth in New York City, a city of bold ideas and a culture that never sleeps 24 hours a day. With a network of more than 60 hotels spread across the globe, the W Hotels network is now expanding to more than 60 destinations around the world. W aims to unleash guests' thirst for life by igniting their strong desire to enjoy themselves to the fullest and rebel against the repetition of the everyday. The guest experience, with its inspiring design, the "Whenever/Whatever" service that defines W, and its vibrant living rooms, can be imitated but cannot be overtaken. W cannot be overtaken. Innovative, inspirational, and inescapably exuberant, W will support your insatiable desire to stay up-to-date with the latest news from around the region, to see and feel more, to go farther, and to stay up late. For more information about W Hotels, visit https://w-hotels.marriott.com/ja-JP/または Twitter, Instagram and Facebook. Marriott Bonvoy provides members with an exceptional global brand portfolio, Marriott Bonvoy Moments experiences, points toward free hotel nights, and elite status advancement. Marriott Bonvoy offers members unparalleled benefits, including an exceptional global brand portfolio, experiences at Marriott Bonvoy Moments, and the ability to earn points toward free hotel nights and nights toward elite status. Visit marriott.com for free membership and program details.